Patty and Bryan's Home Equity Story
Buying your dream home is one of those big life milestones that you save up for and dream about. For our members, Patty and Bryan, their dream home ended up being one that had just a little bit more character than they had originally envisioned. Built in the 1980s, they saw their new home as an investment and wanted to give it a little face-lift so that they could bring it to its full potential. To do so, they knew they were going to need a little bit of help financially, so they turned to us for some assistance.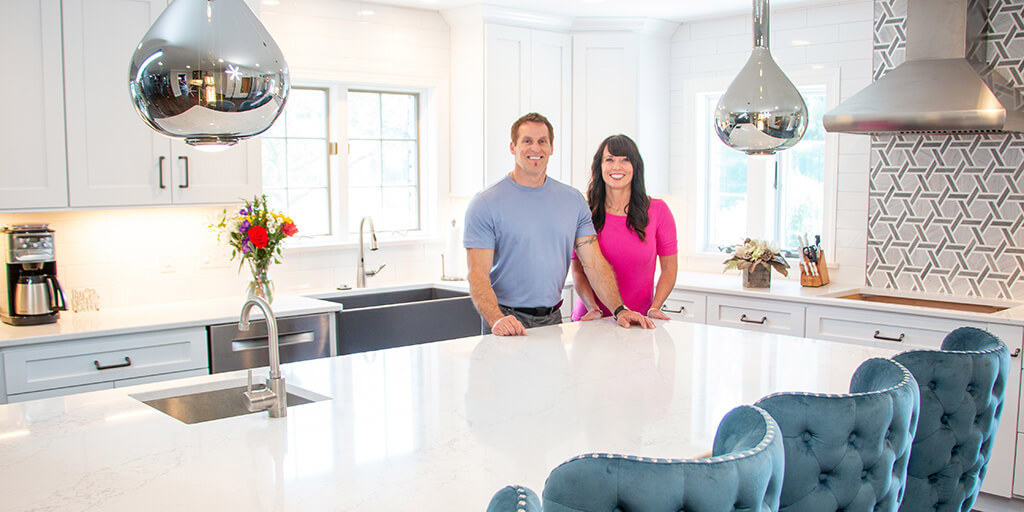 Can you tell us what prompted the need for a home equity loan?
We had recently purchased a property in Perry County because we wanted a little more land and privacy. We have a large, blended family and enjoy entertaining and just hanging out. We fell in love with the property, and the home itself was spacious enough, but the kitchen and dining areas, as well as the family room, were dark, closed off and hadn't been updated in almost 40 years. We wanted to open the space and update it, but we knew we would have to financially invest in order to do so.
What was your experience going through the home equity loan process?
The process from start to finish was very streamlined and went very smoothly from beginning to end. Coming from the mortgage industry, we know how cumbersome and challenging mortgages and home equity loans can be. Members 1st did a fantastic job with their daily communication through phone calls and emails, and they kept us "in the know" throughout the entire process. When contacting lending institutions, it can be very challenging to get a live person for answers, and the obstacles brought on by the last year made it even more complicated. Members 1st was always accessible via phone and quickly responded to emails. It's been a refreshing experience, to say the least!
Will you be using your line of credit for any additional projects?
We've turned into "staycationers" and are really just enjoying our property. We've been able to draw on the credit line we have with Members 1st now to install a pool in our backyard. In the future, we are even looking forward to [perhaps] a master bathroom renovation.
Would you recommend a home equity loan at Members 1st to someone else?
Absolutely! We would recommend someone to Members 1st for a home equity loan for several reasons. They have set up a smooth, beginning-to-end process, they are wonderful about maintaining continuous and open communication and they have great rates and terms that you just can't pass up. Overall, the entire home equity process for us has been very memorable, and we are so happy that we chose to go with Members 1st as our financial partner.
As Patty and Bryan's story shows, borrowing against the equity in your home is a big decision. But don't worry—we will be with you every step of the way. Give us a call, apply online, send an email to myconcierge@members1st.org or walk into any one of our branches to get started today.