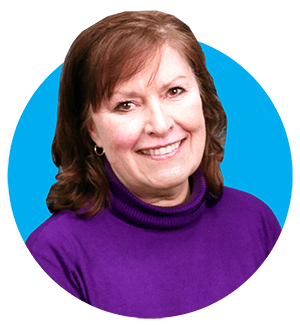 Helene Hogan
(NMLS #190301)
Email: HoganH@Members1st.org
Direct: (717) 756-5019
Office: (800) 283-2328 ext. 6026
I have called Central Pennsylvania home for 30 years after growing up in a small town in Northeastern Pennsylvania. I love Central PA and all there is to offer with fun events at the Giant Center to scenic hiking trails, plus so much more!
King's College, Wilkes-Barre and Lebanon Valley College, Annville are my alma maters where I attained a B.S. in Accounting and a Master's degree in Business Administration. My education in Accounting and Management have been pillars to helping buyers and homeowners understand their financial decisions when buying a home.
Mortgage lending has been my career for over 17 years and I love helping people achieve their homeownership dream! My specialties include first time home buyers and construction loans. I am also well-versed with VA, FHA and USDA financing options.
If you are interested in moving up or adding on to your current home, we have multiple options to help. We can meet either at a branch location that is convenient for you, over the phone, or if you are ready to get the process started you can apply online now . I am looking forward to your call and working with you!
At Members 1st, we are dedicated to providing the information to help you. If you are a first time homebuyer or looking to start building your home, please register for one of our free seminars by clicking here.
Main Office Hours: M-F 8:30 a.m. to 5:00 p.m. EST
APPLY NOW FOR A BETTER MORTGAGE EXPERIENCE.