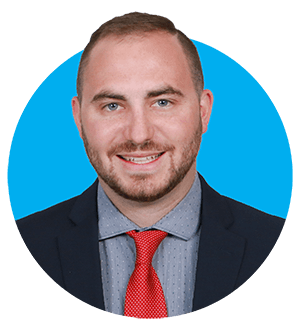 Jacob Egenrieder
(NMLS #1978728)
Email: EgenriederJ@Members1st.org
Direct: (717) 479-0432
Office: (800) 283-2328 ext. 6026
Growing up in a small community in East Berlin, PA, known as Lake Meade, made me realize the love I have for a close nit neighborhood. Central Pennsylvania has so many great things to offer!
As a graduate of Millersville University with a bachelor's degree in Business Administration, concentration in Finance and a minor in Economics, I learned a lot about business. More importantly I learned about life, making connections, and professionalism.
I am well versed in all our mortgage products including, but not limited to, Conventional, FHA, VA, USDA, Construction to Perm, land loans, and PHFA. I look forward to assisting you and ensure that my effective communication will make the process as simple as possible. From completing an application, to closing at settlement, you will love the mortgage experience I can offer you at Members 1st.
Reach out to me today and I would be happy to assist you! To make this process more convenient for you, I am available to meet with you at any of our branch locations, talk over the phone or if you are ready to start the process you can apply online now. Don't miss out on a great opportunity. I am looking forward to your call and the opportunity to work with you!
At Members 1st, we are dedicated to providing the information to help you. If you are a first time homebuyer or looking to start building your home, please register for one of our free seminars by clicking here.
Main Office Hours: M-F 8:30 a.m. to 5:00 p.m. EST
APPLY NOW FOR A BETTER MORTGAGE EXPERIENCE.