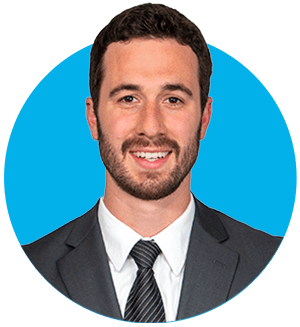 Julian Light
(NMLS #2044577)
Email: LightJ@Members1st.org
Direct: (717) 307-0198
Office: (800) 283-2328 ext. 6026
I joined Members 1st Federal Credit Union in 2020 in the mortgage division with the hopes of using my previous work and life experiences to help people achieve their home ownership dreams. I am a central Pennsylvania native who graduated from Palmyra High School and Bloomsburg University with a degree in business and economics.
While in college, I worked alongside my father as a carpenter and learned about the construction industry. After college, I used my skills to become a Project Manager at a highly regarded local hospital. My experience has left me with the ability to analyze, strategize, and create solutions in order to help customers obtain a mortgage. I specialize in conventional and construction financing, although I am also able to assist any potential home buyer or current owner with any mortgage need. I take pride in offering outstanding customer service to all of our members, old and new.
Reach out to me today and I would be happy to assist you! To make this process more convenient for you, I am available to meet with you at any of our branch locations, talk over the phone or if you are ready to start the process you can apply online now. Don't miss out on a great opportunity. I am looking forward to your call and the opportunity to work with you!
At Members 1st, we are dedicated to providing the information to help you. If you are a first time homebuyer or looking to start building your home, please register for one of our free seminars by clicking here.
Main Office Hours: M-F 8:30 a.m. to 5:00 p.m. EST
APPLY NOW FOR A BETTER MORTGAGE EXPERIENCE.