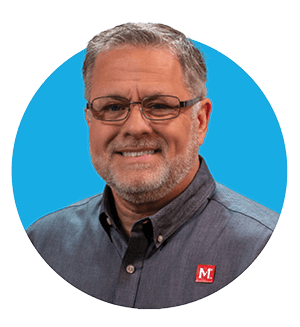 Todd Landis
(NMLS #783546)
Email: LandisT@Members1st.org
Direct: (717) 805-2436
Office: (800) 283-2328 ext. 6026
As a nearly lifelong resident of Central PA, I graduated from Messiah College and live in Upper Allen Township with my wife and two children. Having served nearly 2,000 families and individuals in Central PA since 1997, my team and I can help you buy your first home or build your dream home. We offer FHA, VA, USDA , Construction, Land/Lot, Conventional, and Jumbo mortgages, as well as PHFA programs with various down payment assistance programs for first time buyers.
At Members 1st, we want you to love your mortgage experience. My team and I will work hard with you and your realtor or builder to set the proper expectations up front, communicate with you promptly throughout the process, and ensure a smooth settlement without surprises.
Give me a call today! We can meet either at a branch location that is convenient for you, over the phone, or if you are ready to get the process started you can apply online now. I am looking forward to your call and working with you.
Call me today so we can get started. My contact information is available beside my photo. To make this process more convenient for you, I am available to meet with you at any of our branch locations or you can apply online now.
At Members 1st, we are dedicated to providing the information to help you. If you are a first time homebuyer or looking to start building your home, please register for one of our free seminars by clicking here.
Main Office Hours: M-F 8:30 a.m. to 5:00 p.m. EST
APPLY NOW FOR A BETTER MORTGAGE EXPERIENCE.