10 Toolbox Essentials for Homeowners
Whether you plan to hang a piece of art or tackle extensive home improvement projects, a well-stocked toolbox is essential for first-time homeowners.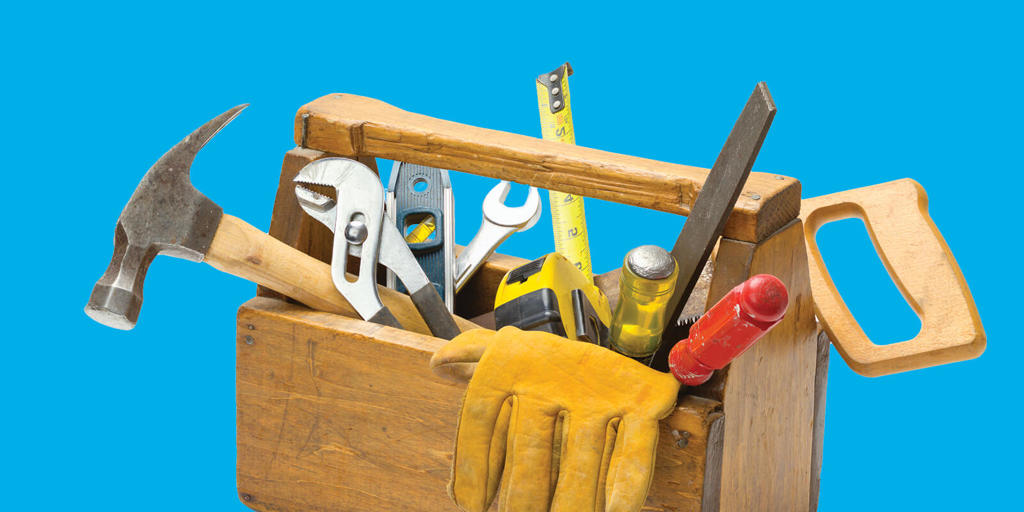 Despite what DIY home improvement tutorials may lead you to believe, you don't need to purchase every tool in the hardware store. Stock your toolbox with these 10 must-have tools and expand your tool collection over time.
Cordless drill. While expensive, a drill is one of the most powerful tools in your toolbox. It can make starter holes for screws and nails as well as act as a set of screwdrivers. If a drill is not in your budget, consider buying a slotted or Phillips screwdriver to get you started.
Hammer. A standard hammer with a comfortable grip is key to helping you pound and remove nails. Home improvement show "This Old House" recommends steel hammers over wooden or fiberglass hammers.
Tape measure. Eyeballing your materials and space can lead to lousy construction or ill-fitting items. An easy-locking, mid-sized measuring tape is an item you will frequently use.
Stud finder. Now that you have the tools to hang a shelf, you'll want to make sure it can hold whatever you put on it. Anchoring your wall decor to studs will increase the weight your screws can hold. You can find those studs with—you guessed it—a stud finder.
Level. Unless you love crooked artwork or mounted TVs that are slightly off, a level ensures that everything you put on your wall is perfectly horizontal or vertical.
Flashlight. There are many times you'll find yourself working on a project that requires more light. Instead of carrying a lamp around everywhere you go, grab a flashlight.
Wrenches. Occasionally, you need to tighten a pipe under the sink. A wrench comes in handy for all things tightening and loosening.
Putty knife. Dents and dings on walls happen. Instead of hiring a professional crew to fix them every time, spackle the holes with your putty knife and use paint to touch-up those areas.
Pliers. While you will likely use needle-nose pliers the most, you should also have some thick-grooved pliers for removing stubborn nails or staples.
Safety equipment. It's always better to wear safety gear from the get-go even if you think you won't need it. Googles, gloves, earplugs and respirators are great starters.
Download a PDF checklist of 10 toolbox essentials to check the tools off as you assemble your toolbox. 
When purchasing your toolbox essentials, get cash back for every purchase you make. We have Visa Credit Cards that give you anywhere from 1 to 2% cash back. It's easy to apply and if you have questions, we are always here to help.