Savings
Save smarter when you open an account with us. We start all new accounts with a general savings account. You may add additional savings accounts tailored to goals like emergency funds or a vacation as soon as your new account is set up. Throughout your savings journey, enjoy help from your devoted concierge with MyConcierge™.
Checking
You will have the option to get a checking account with no hidden fees to know exactly where your money goes. Our checking accounts also include automatic fixes for low funds and overdraft protection. All of this provided with zero annual fees.
Account Benefits And Features
Our goal is to deliver unparalleled experiences in every area of your finances.
Free Checking Account
No recurring maintenance fees mean you can grow your finances at no cost. No minimum balance lets you use your money and avoid fees.
Convenient Mobile App
Enjoy the ease of banking from your favorite mobile device. Use everything from mobile deposits to concierge services with our mobile app.
Branch And ATM Access
With branches across Pennsylvania, you can talk to us face-to-face whenever you need to. You can also enjoy surcharge-free ATM withdrawals at participating locations throughout the United States.*
NOT A MEMBER?
If you're new to Members 1st, welcome to our FaM1ly with nearly half a million members!
Youth Account
Help your child learn about finances by opening a club account. We have two youth account options to serve children ages 0 through 19. Your kids can save for what they want and learn to set financial goals with a credit union focused on meaningful relationships.
This option includes:
A $5 minimum opening deposit for both account types.
A free piggy bank for opening a Kids 1st Club account and small toys for each $5 deposit at a local branch.
Eligibility to open a checking account and Visa debit card with an iMember Club account.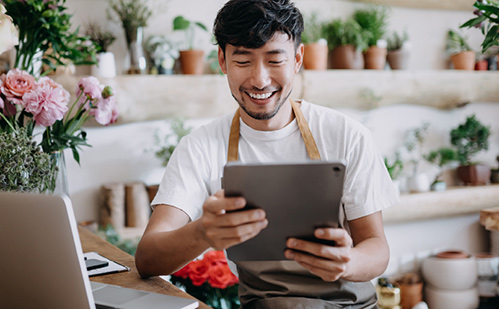 Business Account
Start a business account with us to access competitive rates and powerful tools. You will also receive personalized service with MyConcierge, which pairs you with an associate to best meet your business needs. We can help you with everything from finding the best group health insurance to managing your payroll.
With Members 1st, you can:
Spend and get rewards with a checking account and Visa debit cards.
Save for the unexpected with savings accounts, money market accounts and interest on lawyers trust accounts (IOLTAs).
Get help managing bookkeeping, merchant processing and payroll with our business services.
Learn more
Patriot Act Notice
Important information about procedures for opening a new account
To help the government fight the funding of terrorism and money laundering activities, Federal law requires all financial institutions to obtain, verify, and record information that identifies each person who opens an account.
What this means for you: When you open an account, we will ask for your name, address, date of birth, and other information that will allow us to identify you. We may also ask for your driver's license or other identifying documents.
Please note: Personal Accounts are for personal use only. If you intend to use the account for any type of business purpose, then a business account is required.
*Joint Ownership allows all owners to perform deposits, withdraws, transfers and the ability to close products (however, only the Primary can close the account in full). Each owner will have full and equal authority to access all funds, regardless of where the funds originated. No owner can remove another owner from the account, they can only remove themselves. The account includes right of survivorship, meaning if one owner passes away, the funds are split among the remaining account owners, regardless of what the deceased owner's Will states. This account also includes rights of setoff, which means funds in this account can be used towards any and all obligations, liability or debt owed by any owner on the account, regardless of where the funds originated from. Please see the following article for more information Joint Ownership vs. Power of Attorney.
1 Minors require one of the following: Birth Certificate, Social Security Card, School ID, Driver's License, State or Government Issued ID, US Passport, or Permanent Resident Card
2 Second form of valid identification required