Choose your card
Our Visa credit cards each have their own perks. From cash back rewards to low interest rates, we have a card with benefits perfect for you. Best of all? Each of our cards have contactless technology to make purchases easier than ever.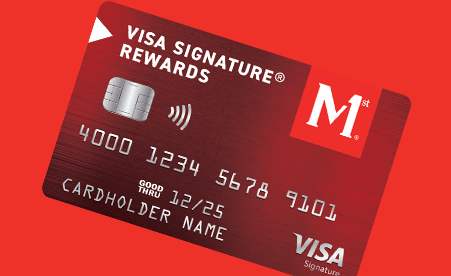 VISA SIGNATURE® REWARDS
Our Visa Signature Rewards card offers the best of both worlds. You can choose between 1.5% cash back on all purchases or 1.5 points on all purchases. With no annual fee and great rewards, this card really has it all.
More Details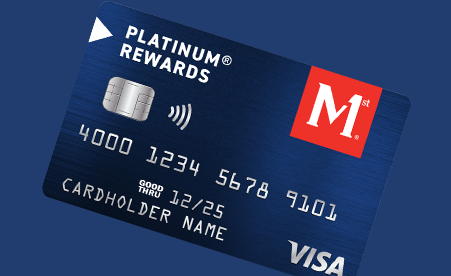 VISA PLATINUM® REWARDS
Our Visa Platinum Rewards card offers 2% cash back on gas and groceries, as well as 1% cash back on all other purchases. Don't forget there's no annual fee, either.
More Details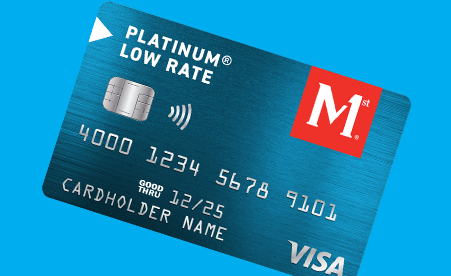 VISA PLATINUM® LOW RATE
Our Visa Platinum Low Rate card has an ultra-competitive low rate. Tend to carry a balance on your credit card? This card is perfect for you and everyday spending. This card has no annual fee either, so you'll save even more.
More Details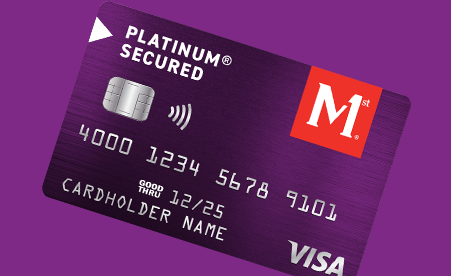 VISA PLATINUM® SECURED
Our Visa Platinum Secured card is secured by funds in a savings share. If you are trying to start building credit or rebuild credit, this is the perfect card for you.
More Details
Compare all cards
Still not sure which card is right for you? Here's a side-by-side comparison of our cards, rates and benefits.
Compare
Visa Checkout
Visa Checkout makes buying online safe and easy. Shop from hundreds of America's most popular retailers without the need to enter your personal information.
Mobile Wallet Compatible
Streamline checkout, boost security, and earn bonus rewards. Our Visa cards integrate with Apple Pay®, Android Pay™, Samsung Pay® and PayPal OneTouch™.
Our app has it all
Need to manage your money on the go? It's never been easier. With our mobile app, you can easily check balances, make transfers, make mobile deposits, set up alerts, and more.

Common Questions
There is no annual fee for our Visa Signature Rewards, Visa Platinum Rewards, or Visa Platinum Low Rate cards. There is a $25 annual fee for our Visa Platinum Secured card.
To request a credit limit increase, call our Loan Center at (800) 283-2328 ext. 6040 or apply online.
Lost or stolen cards should be reported to our Card Services expert, call (833) 269-2621. We also offer card controls, so you can lock your card account in real time.
Cardholders have the ultimate control—and peace of mind. You can control how, when and where your payment cards are used. Real-time transaction alerts and controls will provide you with a method to protect your payment information. With card controls, you can:
View all your debit and credit cards on one easy to view page.
Lock/unlock your debit and credit cards.
Initiate a lost/stolen process from this page as well.
We offer multiple automatic payment options, including fixed amount, minimum payment, or pay in full. You can even pay your card ahead. Automatic payments are easy to set up online.
1. Sign in to your digital banking account
2. Under Your Account, select the Visa product you want to set up automatic payments
3. Under the Actions section*, click "Transactions / Make a Payment" (you will leave digital banking)
4. Your EZCard account will open
5. Click on "Payments" and then select "Manage Recurring Payments"
6. Follow the prompts
*Please note that on desktop, the Actions section will appear on the right side of your screen. On mobile, the Actions section will appear at the bottom of your screen.
You can choose to pay the minimum scheduled payment, a different amount, or your entire card balance each month.
Ready to apply?
If you're already a member, you can apply for your new card online. If you'd like to become a member, opening an account only takes a few minutes.
We're Here to Help
Getting Ready for Life's Moments and Milestones