6 Back-to-School Organization Hacks
As summer winds down, it's time to start preparing for preparing for back-to-school. Keep yourself and your children coordinated with these back-to-school organization tips.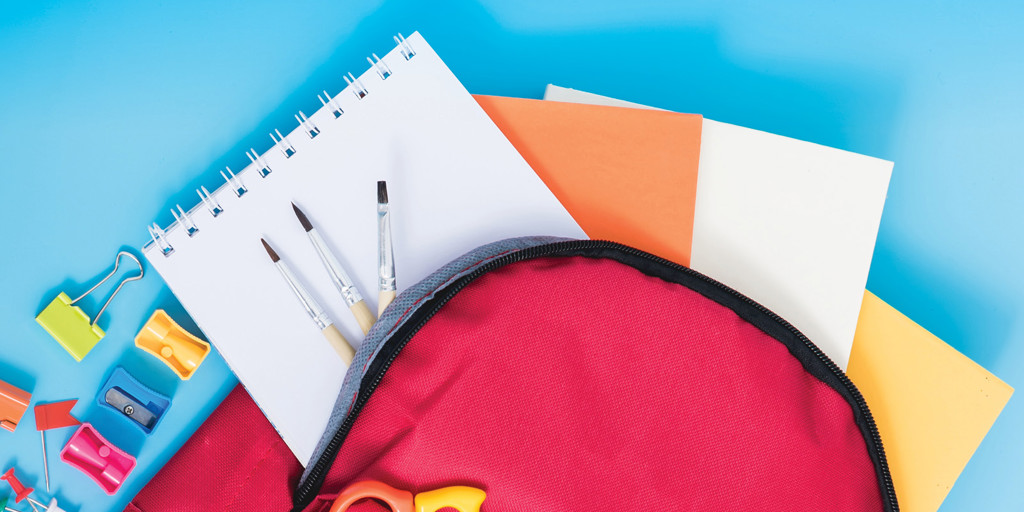 Whether you are an organizational whiz or a little more chaotic, these tips will help any family keep it together leading up to and during the school year. We recommend regular check-ins (once a week or so) to ensure that you are sticking with these tips for back-to-school organization.
How to Prepare for Back to School
Set up a homework station. A dedicated space to work can help improve a child's focus because the area becomes a daily part of their routine. Ensure the space is fully stocked with pens, pencils, scissors and other regularly used supplies. Having what they need to complete their homework at their fingertips can help to reduce overall time spent on homework. If you don't have dedicated space in your home, take advantage of a personal loan to create a new place for your kids to do their homework. If you are a homeowner, make the most of your home's equity by using it to finance this upgrade. Lock in a low rate before it's too late.

Create a routine. According to Northwestern Medicine, creating a routine can reduce stress, increase productivity and positively impact overall wellness. When you give your child a routine, you are helping to inspire better health and ensuring they get ample sleep. This does not mean that every moment of every day needs to be scheduled. Consider having a consistent wake-up time, homework hour and bedtime.

Use a chore chart. Chore charts can be an excellent way to teach responsibility, life skills and teamwork. As you are getting organized for back-to-school, create a chore chart for the week so that household cleaning doesn't fall behind Check out our resource to create a chore chart for kids.

Use checklists. Nothing is more exciting than checking things off your to-do list—and the same applies for little ones. Make a daily checklist to get them started with easy tasks that will help them get used to their routines. Brushing teeth, washing hands and doing homework are just a few ideas for their initial checklist. You can add anything else that would occur on special days, such as going to swim class, making a craft or spending time at the park.

Create a family calendar. Knowing what is on everyone's schedule helps keep you organized and manages expectations for children. If the calendar is oversized and displayed in a high-traffic area, it stays at the top of everyone's mind. Assign a color to or dedicate space for each family member throughout the calendar to visually show events, activities and more.

Get all your supplies early. From a kid-friendly planner to extra pencils and folders, get all the supplies you need for the year in advance so that you're not running around at the last minute. In addition to supplies, pick up organizational items so you can keep everything in the homework workstation. While you're out purchasing, use a cash back credit card so you can save while you spend. Also, read our article about how to save money shopping for school supplies.