Host a High School Graduation Party on a Budget
Graduating high school is a significant milestone deserving of a memorable celebration to recognize the achievements and accomplishments of your graduate. Consider ways to honor your graduate and host an epic event without breaking the bank.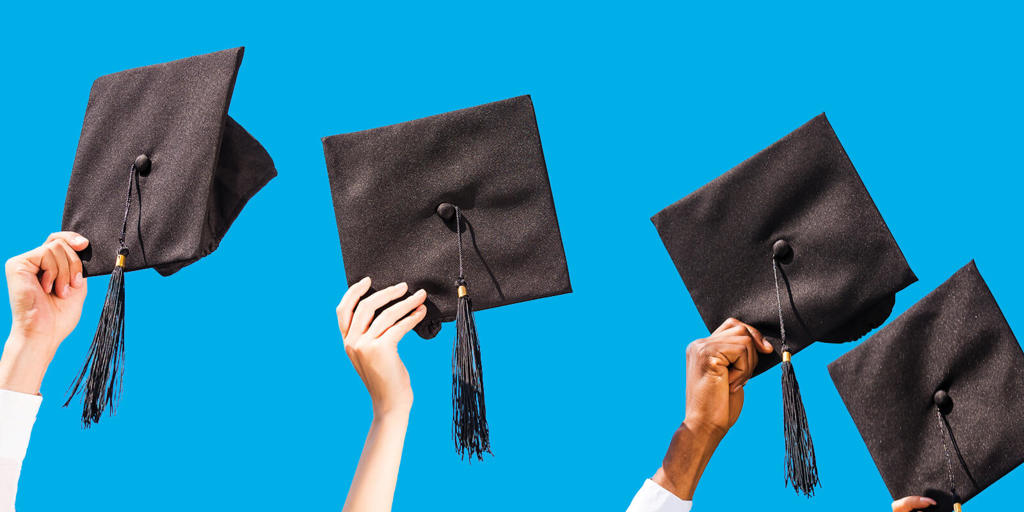 First, consult with your graduate about how they would like to celebrate. Once that's established, use our party planning suggestions below to help you plan a budget-friendly event.
Choose a theme. Talk to your graduate about a party theme, decorations and food. Once they've shared their preferences, work together to determine what is realistic based on your budget.
Determine the guest list. Limiting your guest list to close family and friends creates an intimate ambiance. Alternatively, consider partnering with other graduates' parents to host a combined celebration for multiple graduates, which helps shoulder costs.
Choose a low-cost venue. Who doesn't love a backyard celebration at home? If your backyard isn't suited for a party, hosting the event at a community park or pavilion could be another budget-friendly option.
Send digital invites. Create a Facebook event, design your invite online using Canva and email your guest list. You can also use a website such as Paperless Post to create free invitations online. These options save money and make it easy to manage RSVPs.*
Capture the moments. Don't stress about taking party photos. DIY photo walls are inexpensive to make, and you can find props around your house or in a craft or party store. Create a unique hashtag, display it in a fun frame and encourage your guests to use it when they post photos on social media.
Keep decorations and food simple. While keeping your theme and budget in mind, decorate using party lights, memorable photos and balloons or streamers in your graduate's high school colors. Consider serving finger foods or picnic-style foods, baking desserts and buying paper goods and beverages in bulk.
Get cash back on your purchases. We offer Visa Credit Cards that help you save while you spend. Our Visa Signature Rewards credit card offers 1.5% cash back on many of your graduation party purchases.
While it's easy to get caught up in the hustle and bustle of event planning, be sure to savor the time you have with your graduate before the next chapter begins. Whether saving for their goals, funding their education or purchasing their first set of wheels, our associates are here to help.
*Members 1st FCU is not endorsed by, directly affiliated with, maintained, authorized, or sponsored by any digital invitation provider.