Justin's MyConcierge™ Story
Looking for a new house for his new bride and soon-to-be new son, Justin had his hands full. So, he talked with his concierge in the Members 1st mobile app to set up their joint account, get a mortgage and start saving for a new addition to the family.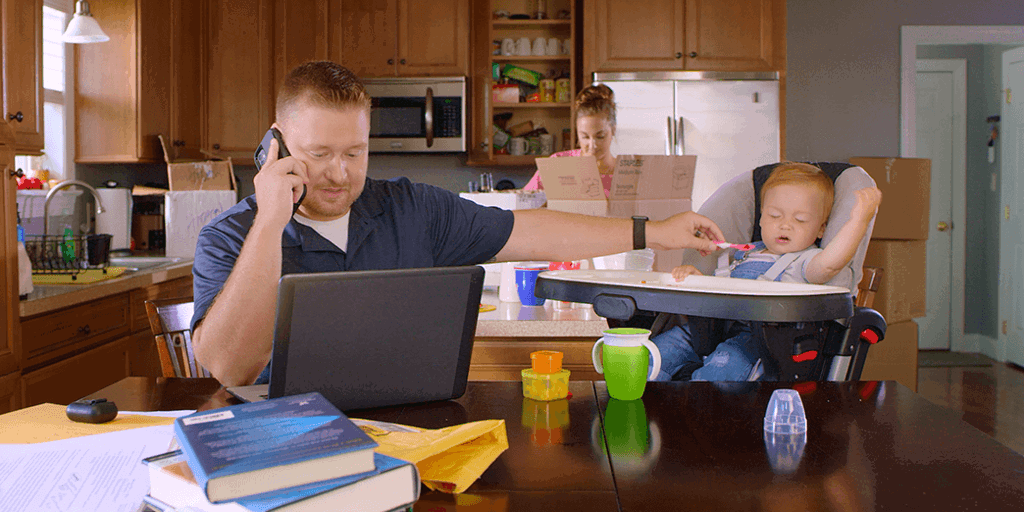 By Members 1st Federal Credit Union
How has MyConcierge™ benefited you and your family?
Life hasn't slowed down for me; it has only accelerated. The ability for me to have a simple, or very difficult, question answered at my fingertips has made my life substantially easier. Especially because I am establishing various accounts, MyConcierge has been invaluable. The service is like a white glove service, and who gets that with a financial institution?
How has Members 1st helped you professionally?
When I formed an LLC separate from my primary business, I didn't know where to start with setting up some of the accounting and banking that I needed. Relatively quickly, I was able to get in contact with somebody at my local Members 1st branch, and they helped walk me through all the paperwork. Within 24 hours, I had my account set up for my LLC. I had my checking account, I had my debit card, and everything was ready to rock and roll. It couldn't have been simpler, which I really appreciate.
Can you describe what your experience with Members 1st has been like?
With Members 1st, what I feel has been the key differentiator in every person I talk to is empathy. They feel for their members, and they know that they don't exist without those members. The ability and wanting to understand what their members are going through goes above and beyond anybody else that I've dealt with, at least in this function. So, for me, I appreciate that, and I think most of the other members do as well.
Have you had any other memorable moments with Members 1st?
Let me give you an example of something pretty cool. I won the Central Penn Business Journal's Forty Under 40 Award in 2017, and I got to know some of the Relationship Managers at Members 1st. When my child was born two years later in 2019, the first gift that I received was from Members 1st. That was really cool and unexpected. The folks that work for Members 1st are passionate, and I appreciate that.