Home Equity Loan Types Explained
We all keep lists, either written down or in our heads, of our goals and dreams for the future. It could be anything from a wedding, college, home improvements, a special vacation or perhaps you just need funding for an unexpected expense.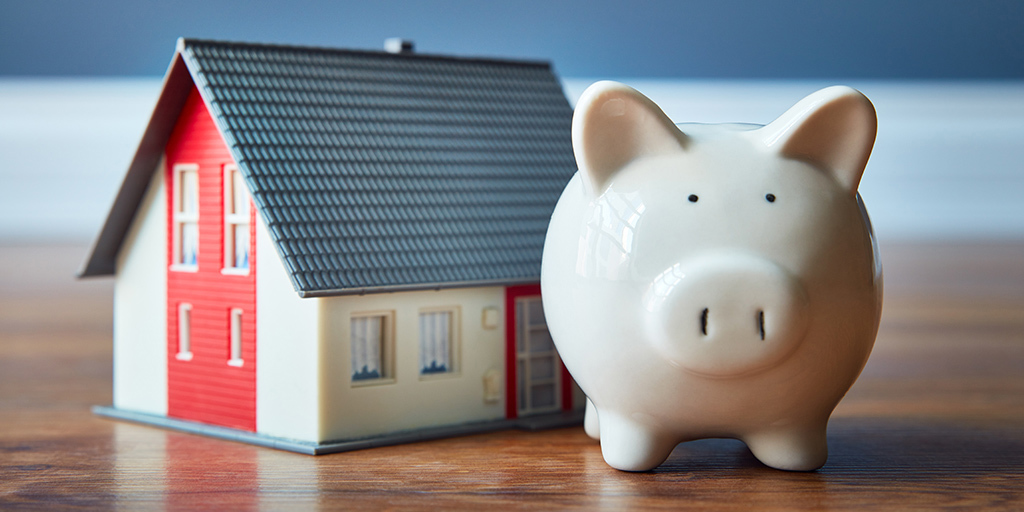 Give yourself a sense of relief and the satisfaction of crossing something off your list! Need cash to do it? Consider tapping into your home's equity. There are two types of Home Equity Loans to consider, so we brought in our Lending and Sales teams to break down the differences, benefits and more. Compare your options and see how much you could save.
Grab a calculator.
"Home equity" may sound complicated, but it's actually simple. It is the value of your home minus what you still owe on your mortgage. So, if you have paid $100,000 of your mortgage and your home is worth $200,000, you have $100,000 in equity. Home equity approvals are based on credit worthiness, the ability to repay, and a Loan to Value calculation (the math we described earlier).
Is this the right product for you?
Before drilling down into loan differences, it's important to determine your short-term and long-term needs. The answers to these questions can help you determine which loan product is best to meet your needs. Rate, term and payment considerations can vary, and our team can you help you address these on an individual basis to ensure the best fit.
Put on your thinking cap.
We recommend asking yourself these four questions to determine if this loan product makes sense for you.
What is the purpose of your request?
Are you a homeowner?
What needs do you have in the future?
What payment are you comfortable with?
Do you have your answers written down? Let's continue!
Let's talk Home Equity Loans.
A Home Equity Loan is a fixed-rate loan that is secured by one's primary residence. The fixed rate lets you borrow a lump sum of money at a specific annual percentage rate for a specific amount of time. Your payments remain consistent throughout the length of your loan.
Our Home Equity Freedom Line of Credit is a little different.
A Home Equity Freedom Line of Credit establishes a flexible credit limit that can be used, repaid and reused, similar to a credit card limit. Our Freedom Line of Credit allows members to establish a fixed rate and fixed term as well as a variable rate open line simultaneously. Now that's Freedom! Keep in mind that a variable rate loan means your interest rate can change over time and your payments may fluctuate.
Both loan products are beneficial.
Rates for both products are lower due to the use of real estate as collateral and higher loan amounts are available based on equity. In addition, longer terms are available which keep payments low. One of the best parts? The application approval process is relatively speedy, averaging 2 1/2 to 3 weeks.
What can you use this product to fund?
Both loan products offer lower interest rates compared to many personal loans and credit cards. Thus, they can be a smart way to fund a college education, finance a wedding or consolidate high-interest debt. Here are a few examples of what this product can fund:
Home improvements
Debt consolidation
College tuition
Vehicle purchase
Emergency fund
A refinanced mortgage balance from another financial institution
Borrowing against the equity in your home is a big decision. Your concierge is here to talk through your future plans and help you choose a loan product that is right for you. All members have access to their own, free, personal concierge and it's their full-time job to help you navigate the details of spending, saving, and planning for the future. Talk to your concierge through our app, and if you don't have our mobile app yet, visit our Mobile Banking page to learn more!
Thank you to Jenn Farnham, Direct Lending Operations Manager, Jen Hommerbocker, Home Equity Team Leader and Jerry Tetzlaff, Sales and Service Manager for your contributions to this article!