How to Lower Your Summer Electric Bill
Summer is here, which means heatwaves are too. Whether you have central air conditioning or not, you are likely wondering how to keep your electric bill down and stay cool. Check out our seven tips to save money and energy this season.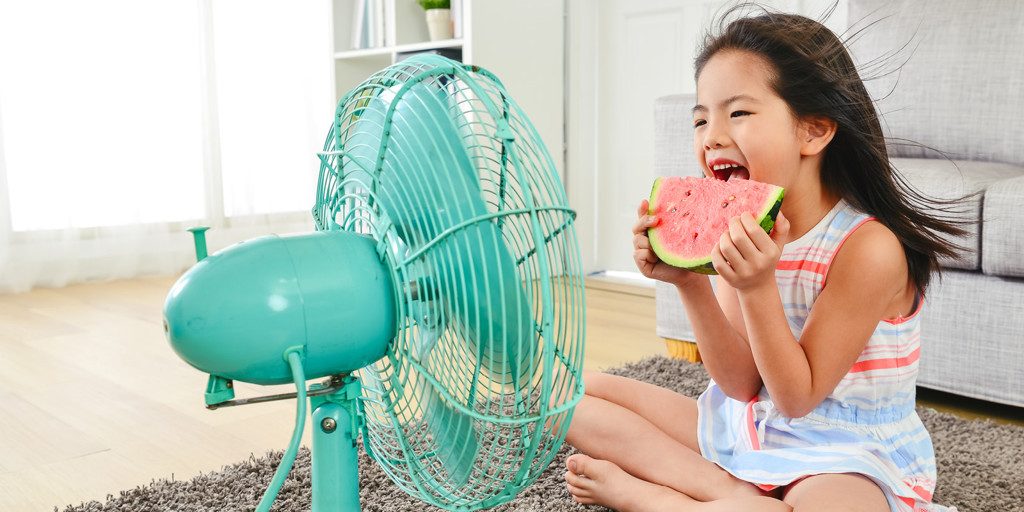 How to Lower Your Energy Bill
Choose ENERGY STAR products. Worn or inefficient cooling equipment can make your energy bills skyrocket. Replacing just one piece of equipment can make a big difference. For example, an ENERGY Star certified room air conditioner uses roughly 10% less energy as compared to other models, according to ENERGY STAR.
Service your HVAC system. Have a professional technician check your air conditioning system to ensure it is working well and if not, address any minor problems before escalating. Additionally, changing your air conditioner filter regularly will increase efficiency, flow and air quality.
Turn on your ceiling fan. Often, running ceiling fans is less expensive than running central air conditioning or units. According to the US Department of Energy, using a ceiling fan in a home with central air conditioning allows you to increase the thermostat by roughly 4°F while still feeling cool and comfortable.
Select heat-reducing blinds and drapes. Window treatments are aesthetically pleasing and can save you money. According to the US Department of Energy, tightly installed and insulated cellular shades can block solar heat coming through your windows by up to 60%. Keeping blinds and draperies closed on sunny days also cuts down on heat.
Open your windows. On cooler days and nights, turn off your air conditioning and open the windows to let in fresh air while eliminating electricity use. Broken windows can decrease energy efficiency, so you may want to consider replacing them.
Use a programmable thermostat. Presetting a schedule for cooling using a programmable thermostat can save you time (no need to check it multiple times per day) and money. During the day, set it as high as you are comfortable. Lower it at night for maximum savings.
Shade your house. Much heat is absorbed through your windows and roof. Strategically planting tall shrubs or trees around your home can reduce air temperature and even help block heavy winds. While you may already have greenery planted, it's never too late to plant something new.
New energy-efficient windows and cooling equipment are not cheap. Using the equity in your home can help you foot the bill for these upgrades, which will pay for themselves over time. No equity? No problem! A personal loan could also help you pay for these costs and requires no collateral. Have questions? Our Members 1st team is here to help guide you and answer your financial questions.