4 Steps for Buying Your First Car
At 20 years old, a college student and credit union member, Mary was approved for an auto loan and purchased her first car. That was a proud parent moment for sure! Her father, Aaron, helped set Mary up for success, but it was Mary who saved the down payment. How did she do it? Read on to learn her advice on saving to buy her first car.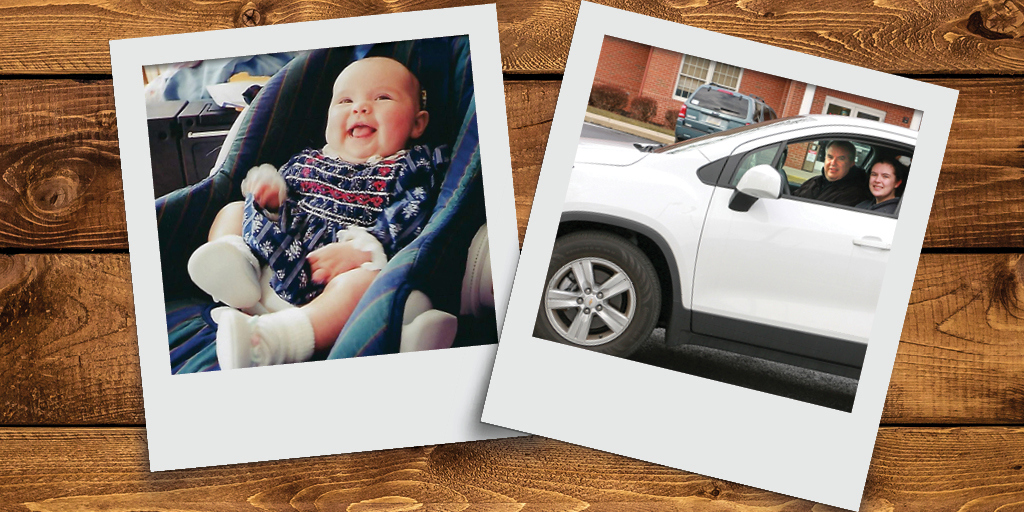 Step 1: Know Your Timeline
When Mary went off to college, her parents allowed her to take their extra car with the understanding that when her younger sister turned 16, Mary would return the car for her sister to drive. With this knowledge, Mary knew it was time to start saving for her first car. The next step was to open a regular savings account.
Step 2: Save and Budget for Car Expenses
This is where it all began. Mary opened a regular savings account dedicated to saving for her dream car, and she set up a monthly automatic transfer from her checking to her savings account to simulate a car payment. She picked up extra shifts at work and deposited that as well as money received on holidays. Her goal was to increase the monthly transfer until it equaled the monthly cost of a car payment and insurance. Then, she would be able to afford the car and have a decent down payment.
Step 3: Calculate Your Down Payment
Knowing how much you need for a down payment is vital. That's why Mary went online to our credit union's auto loan webpage to find a dealership that partnered with us and apply for a loan before she went to the dealer. That way, she knew precisely what she could afford and how much she would need to save to reach her savings goal. Mary had her eye on a new car, and through our website, she learned a monthly new car payment was close to a used car payment.
Step 4: Research Insurance Costs
Armed with the knowledge of what she could afford, Mary visited the dealership and test drove a new car she loved. Her final step was to contact her insurance company to determine the insurance cost for the vehicle she was looking to buy. The insurance company explained the current rates, and longer-term rates as she gets older and maintains a driving record and as the saying goes, the rest is history.
Buying a car is a big decision, and we suggest doing some homework like Mary did to be sure you're getting the best deal possible. We offer great rates, a fast application and a range of options designed to make getting your next ride more convenient than ever. Have questions? Our team is here to help you find answers. Explore our website to learn more about auto loans, give us a call or stop by your nearest branch.