5 Living Room Organization Ideas
Summer's almost here, so it's likely time for a living room refresh. A great place to start is by decluttering your space and adding more storage.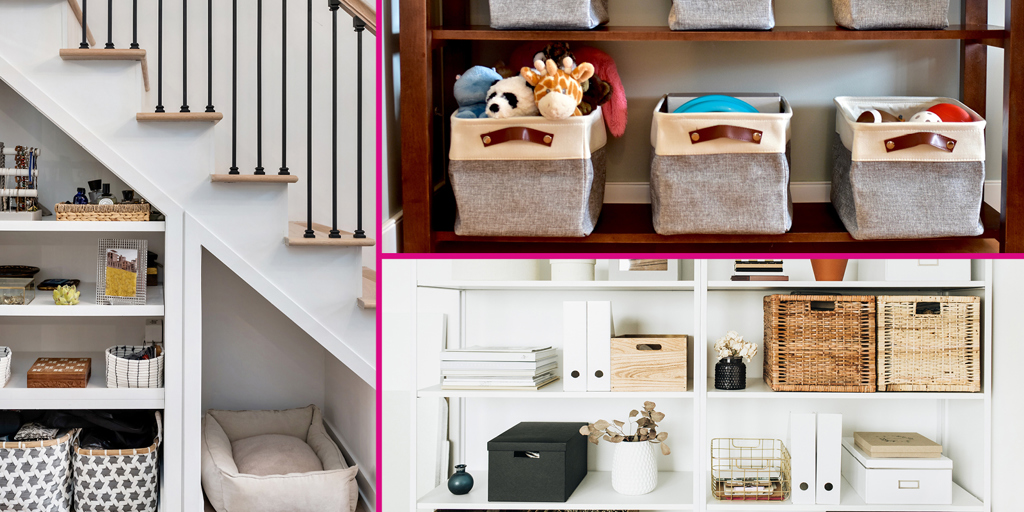 First up, decluttering. It's time to take a serious look at all of the items in your living room to see what you have and what you no longer need.
Start by making four piles of items in the living room:
Throw Away
Donate
Sell
Repurpose
The piles will help you understand what needs to be organized and how much extra storage you might need.
Now, it's time to maximize your space. Whether a significant project that might need a loan, a smaller project that requires some new organizers or even a DIY project, we've got you covered.
Here are five ways to get your organization on track, no matter the project size.
1. Use functional furniture.
Incorporate staple furniture pieces that already have built-in storage. Dual-purpose pieces like coffee tables with drawers and ottomans with hidden storage allow you to store things and keep the area clutter-free. Don't forget to look at the pieces you already have!
2. Create a reading nook.
Adding bookshelves to your living room space adds storage and another focal point in the room. You can store books and other home décor on the shelves while adding seating with the nook.
3. Add effective shelving.
Installing floating shelves on empty walls gives you a space for decorative items, photographs, and even plants. Add stylish baskets or boxes to create even more storage without wasting valuable floor space. Use the ceiling. Hanging plants or even woven baskets from the ceiling saves space and creates another design element.
4. Get smaller storage organizers.
Now that you have larger storage areas with shelves and furniture, learn to organize that space effectively. Grab small plastic organizers for the space so every item has its own storage space. 
5. Add a closet.
You've decluttered, added more storage and are organized, but you still need more space for your stuff. Maybe adding the bookshelves doesn't make sense for your house, but a new closet does!
An organized living room improves the overall look of your space and creates another stress-free area in your home. These organizational ideas can help create better flow, declutter your space and maintain order. Organizing your living room is an ongoing process and can cost money. Don't let that stop you from creating peace in your home; always know your loan options when you're looking to upgrade your space!