10 Tips to Throw a Baby Shower on a Budget
You can throw the perfect baby shower and stay within your budget by getting creative, enlisting friends and family to help, and hosting at home.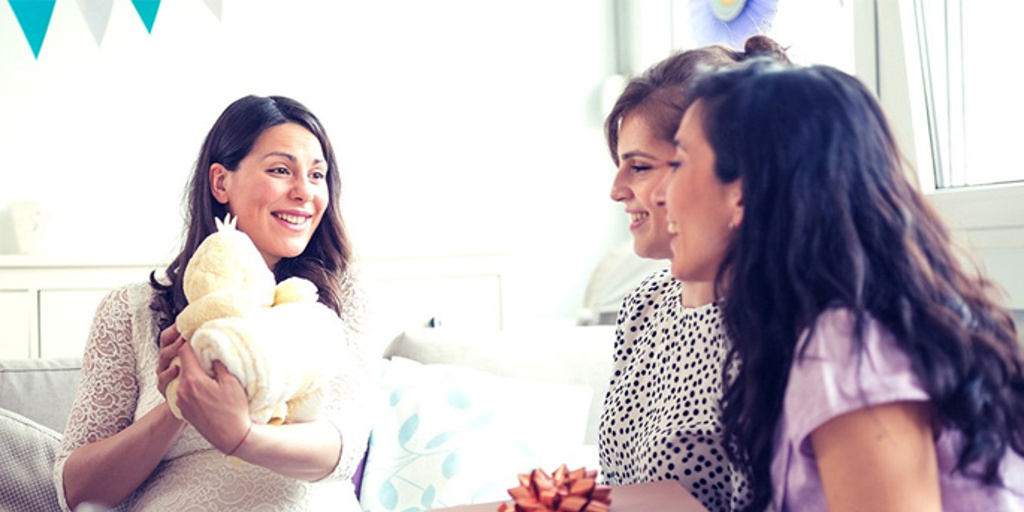 How to Plan a Baby Shower on a Budget
Can you plan a fun and meaningful baby shower on a low budget? Of course! By making smart choices and taking advantage of people's offers to help, you can put on a party everyone will talk about until the new baby comes. Use our tips on how to throw a baby shower on a budget to help you get started.
#1 Go green with your invites.
Help the environment and save money by creating a (free) online invitation. Websites like Paperless Post and Green Envelope offer online invitation templates. If you prefer to send actual invites, do it yourself — reuse newspapers and magazines, for instance, to make memorable invitations.
#2 Choose a simple theme.
Baby showers celebrate the joy of anticipation. Keep the theme as simple as possible, such as a color or animal, and you'll save money on decorations while making the upcoming arrival the party's primary focus.
#3 Build a drink bar.
Serve a lemonade bar (in the summer) or hot chocolate bar (in the winter), and no one will care about the missed mimosa. Get creative with your fixings. Put out garnishes like raspberries and mint sprigs for the lemonade and ground-up peppermint and multi-colored marshmallows for the hot chocolate.
#4 Find a budget-friendly location.
Hosting at your home or a friend's home means zero costs. Also, consider other inexpensive options, such as a park, a community center, or a library.
#5 Throw a hybrid baby shower.
This option allows you to lower your guest list and event costs while still making people feel included. Those who are unable to travel due to distance, health, etc. will especially appreciate it!
#6 Play free baby shower games.
Hunt online to discover dozens of free baby shower games, such as guessing the baby's due date, weight and eye color; having guests write down how much they think typical baby items cost (diapers aren't cheap!); and guessing the names of celebrities' babies.
  #7 Don't buy costly party favors.
Instead, preserve the day's memories by inviting people to post pictures to an Instagram thread or website.
 #8 Ask friends and family to help with food.
When planning a baby shower on a low budget, know you are not alone. Have them cook baby-themed dishes like finger food or cookies decorated like baby rattles.
#9 Make your own centerpiece.
You can find many DIY ideas online, from easy to elaborate. For a simple approach, sprinkle glitter around a framed picture of the parents-to-be. It's classy and elegant and only costs a few dollars.
#10 Get crafty with your decorations.
In addition to your centerpiece, there are many other ways to DIY your decorations and stick to your budget. Consider making your own signs, picking flowers and arranging your own vases, creating paper garlands or hanging a clothesline with baby-related items hung on clothespins.
#11 Make Some of Your Baby Shower Money Back with a Members 1st Credit Card.
If you're spending money on these cheap baby shower ideas, make sure you are saving while you spend with our credit cards. Our Signature Rewards card offers 1.5% cash back or 1.5 points on all purchases. Save at the pump and on your food items with our Platinum Rewards card which gives you 2% cash back on all gas and groceries as well as 1% cash back on all other purchases. Questions? Reach out to our team or stop by one of our local branches.