Create Your Home Winter Emergency Kit
Winter weather will be here before we know it. When it comes to creating a functional winter emergency kit for your home, it's always wise to prepare for the worst and hope for the best.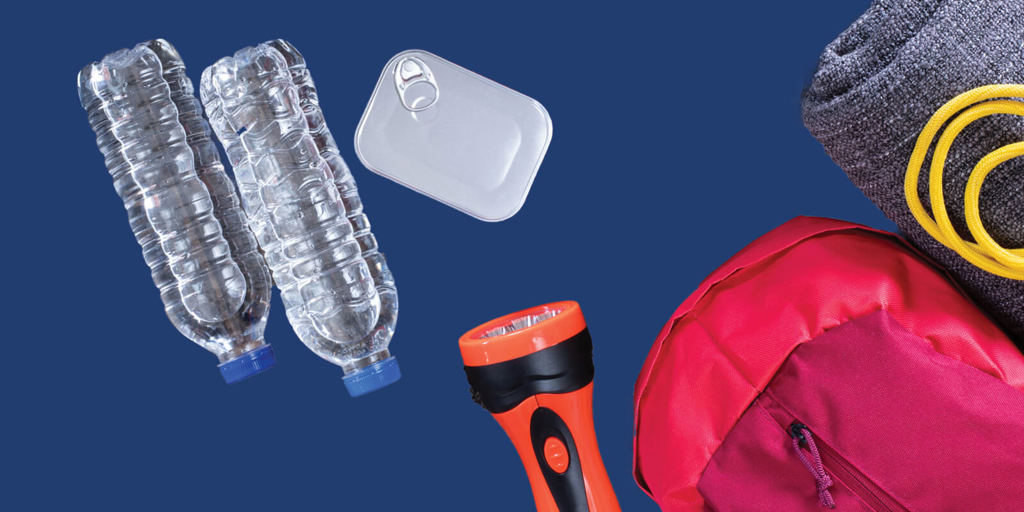 Power, heat and telephone service are the common losses that many homeowners experience during the cold winter months. Don't panic—we have a list of tips and essential items to help you assemble your kit before the storms hit your area. Be sure to download a printable version of this kit to take with you to the store so you can check off all items you need to purchase.
General Items
Should you experience power or heat loss, gathering these five supplies will help you stay warm, as well as light and heat your space. If you already own items like heat sources or generators, be sure to check them ahead of the winter season to ensure they work well and do not need replacing.
A flashlight with extra batteries
Alternative heat source
Backup generator
Warm blankets
Cell phone, chargers and backup battery
Health-Related Items
You may not know how long you will be without your utilities, so having essential medications and toiletries is necessary. Additionally, if injuries should occur, a basic first-aid kit with bandages, antiseptic and compresses is recommended. The American Red Cross gives detailed instructions on how to assemble your first aid kit.
Medications
First aid kit
Toiletries
Food Items
Do your family members have four legs, is anyone on a special diet (medical or otherwise), or do you have young children? You want to stock up to ensure all family members have the necessary items they need to hold out during a winter storm. Also, remember, you may not have use of a refrigerator if your electricity is out, so keep that in mind as you assemble food, beverages and other supplies.
Water and non-perishable food
Manual can opener
Baby supplies and food
Pet supplies and food
Download a PDF of our home winter emergency kit checklist. 
While winter storms may seem scary, but being prepared with an emergency kit at home is your first line of defense against outages and other issues that may result from bad weather. As you assemble your kit, don't forget to pay for your purchases using your Visa Signature Rewards® card that lets you choose between 1.5% cashback on all purchases or 1.5 points on all purchases.