10 DIY Home Insulation Tips
Block cool air from entering your home this fall with our cheap do-it-yourself insulation solutions, which you can accomplish in just a few hours.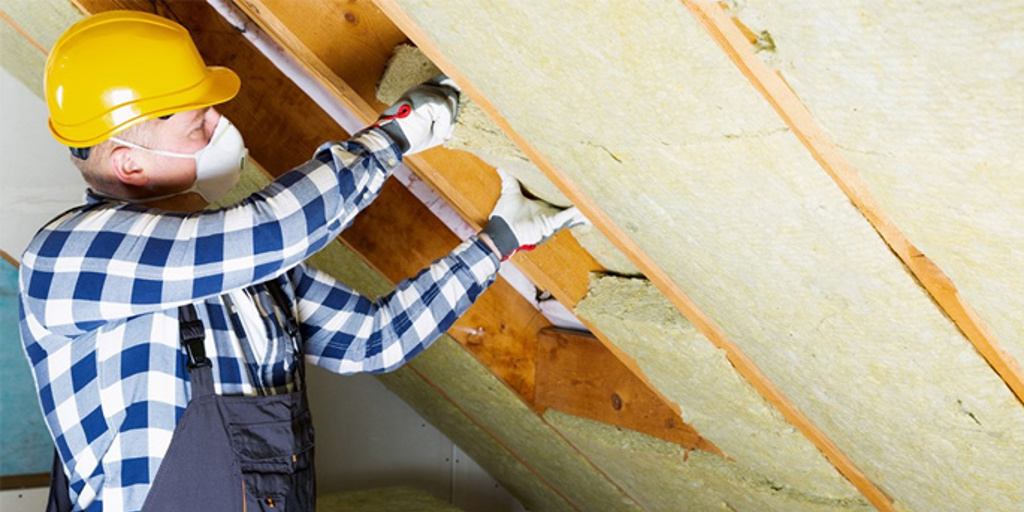 Crisp fall weather feels great outside, but you want to stay warm and cozy inside. The right insulation techniques will keep those cool breezes from seeping inside, letting you regulate your thermometer and save on energy prices. Use our DIY home insulation tips to seal your house for fall. You can complete each of these home improvement projects in a single afternoon.
How to Insulate Your Home on Your Own:
#1 Weather Strip Your Home.
Search for drafts around doors, windows and other openings. If you feel one, seal around the door or window using a sturdy adhesive material known as weather stripping to prevent the cold outdoor air from entering.
#2 Create Your own Door Snake.
Door snakes are great homemade insulation ideas. They lay at the bottom of a door and prevent cold air from sneaking through. Measure the width of the door, cut a 6-inch-long piece of fabric that same width, stitch the sides together and pack it with fabric scraps and rice. Sew up both ends and place the snake in front of the door.
#3 Insulate Your Attic with Spray Foam or Fiberglass Batts.
Your attic temperature should hover around 68 degrees, cooler than the rest of the house but not by much. Use the batts to cover large areas of the attic floor and walls, cutting them to fit around pipes and joists. Use the spray foam, which is more expensive, to fill in smaller areas.
#4 Caulk Around Your Vents.
Apply a thin caulk line to the space between the heating register and the wall. Don't close your vents, even if you aren't using the heat yet. It doesn't help with energy efficiency.
#5 Hang Heavy Energy-Efficient Curtains.
The material on the back of energy-efficient curtains blocks cold air from the outside from entering the rest of the room. Look for curtains made with multiple layers for optimal protection.
#6 Insulate the Outside of Water Heater Pipes.
Wrapping pipes with pipe sleeves or pipe wrap keeps water from freezing in frigid temperatures, which can cause a pipe to burst. This cheap DIY insulation can save you tons of money in the long run.
#7 Apply a Plastic Insulation Kit to Your Windows.
These kits cost $15-$20 and let sunlight in your home while barring cold air. They can also prevent frost buildup on the outside of your windows.
#8 Insulate Your Water Heater.
In addition to reducing heat losses, insulating a water heater can lower your water bill by up to 16% — a win-win! Use a water heating insulation blanket and follow the instructions on it. Be sure to turn off the power to the water heater before you begin.
#9 Plug Your Chimney When You're Not Using It.
It's common for air drafts to come through your chimney. However, you can block these drafts by installing a set of fireplace doors, ensuring your fireplace damper is tightly sealed or using a fireplace plug.
#10 Make Bigger Upgrades with Members 1st.
After completing these cheap insulation ideas, if you feel inspired to make even more significant changes to your home after tackling our home insulation ideas, a home equity loan could help you pay for the upgrades. Need a little financial advice before you get started? Use our concierge service to discuss loan options and plan for your future.