7 Home Renovation Budget Tips
Upgrades can help to increase your home's value. Plus, you get to enjoy these new additions while you live there. However, everything comes at a price.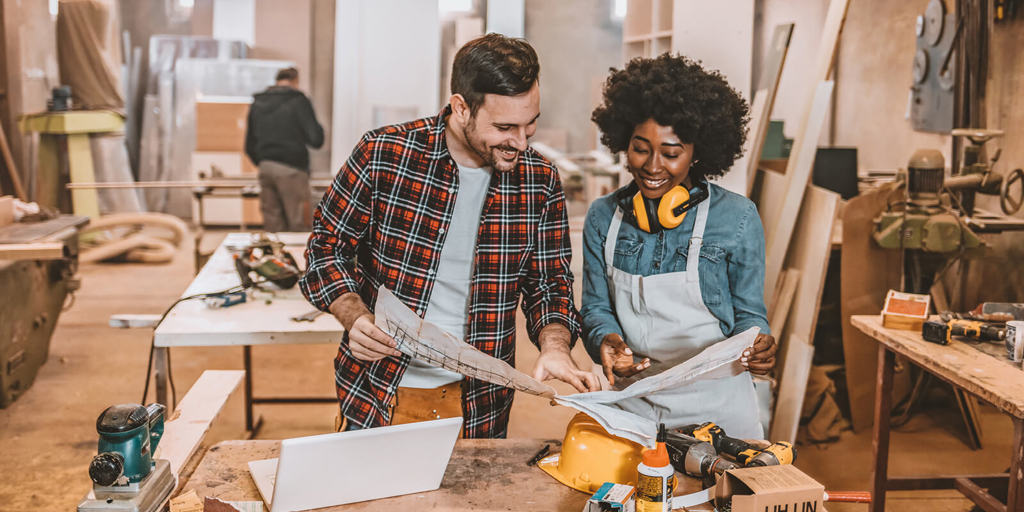 Your renovation projects can lead to a hefty bill without set expectations and a budget. As you consider renovations, use these seven tips to keep your budget in check.
Prioritize renovations. While your project list may be lengthy, identify realistic goals and key value-add projects you would like to focus on. For example, your leaky basement should be prioritized over updating your outdated bathroom. Writing down your goals will help you from becoming distracted by other small projects that may arise.
Secure three project bids. Starting a new project is exciting. Don't rush into it and hire the wrong person for the job. Ask for hiring recommendations and price points from friends, family or neighbors. Once you have three project bids, compare the cost of labor and materials, experience of the contractors as well as other details such as punctuality, organization and communication.
Set a budget. Your contractors will give you a ballpark cost to help you determine your budget. Make a list of budget items and cost and do the math. According to Zillow, you should spend no more on each room than the value of that room as a percentage of your overall house value. A home equity loan could help you achieve your home improvement goals if you need financial assistance.
Paint and complete any necessary demolition yourself. How savvy are you at DIY projects? Cut costs for both down labor and installation by removing carpets or cabinets yourself. On average, hiring a professional to paint a bathroom can cost up to $400, according to Forbes. While it takes time, DIY paint projects save you money. Consider hosting a "paint party" by inviting friends and family to help.
Use your contractor's resources. Your contractor is likely working on projects for other homeowners and may have extra materials from those or past projects that could be used in your renovation to help cut costs. Also, while buying your materials may sound like a money-saving option, keep in mind that contractors often receive discounts at major hardware stores.
Consider low-cost alternatives. Yes, you want your house to look beautiful, but consider the price before making any purchases. For example, hardwood floors are expensive, but installing vinyl or tile is more budget friendly. Think about the long-term value of your materials. While ceramic tile can be a cheap option for countertops, it requires regular upkeep and may not last as long as other materials, such as quartz.
Donate or sell fixtures. Removing fixtures, appliances or general materials you plan to replace can be costly. If they are in good condition, consider supporting your renovation fund by selling them. Alternatively, consider donating those materials to your local Habitat for Humanity.
While creating a budget and opting for cost-saving options are recommended, you should also plan for the unexpected. Unforeseen issues including faulty wiring or plumbing can substantially increase the cost of your renovation. Leveraging your home's equity can help manage those high renovation bills. Have questions? Members, contact your personal concierge, who can help you navigate the details of spending, saving and planning for the future.