How to Budget as a Couple
Money is oftentimes a common reason why couples have disagreements, but honest communication and an agreed-upon budget can help couples thrive.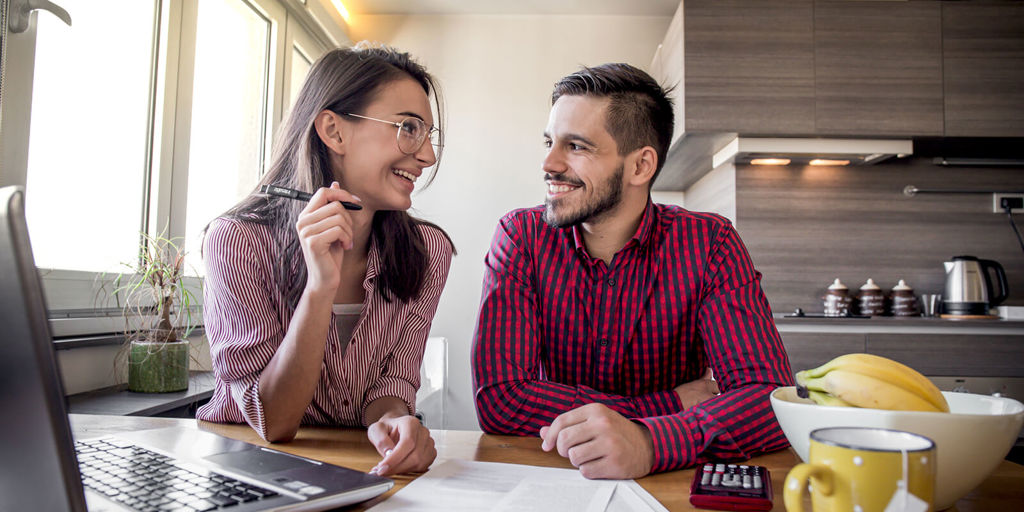 Developing a budget is essential for everyone, but it's even more important when you and another person share finances. From spending and saving habits to your financial hopes and dreams, having a budget can keep you and your partner on track to enjoy the life you are building together. Whether you're just getting started or looking to create a new budget with your spouse of 30 years, these steps will help you accomplish your goals.
Determine your income. This is relatively easy to figure out if you are a salaried employee. Look at your paychecks and calculate your average monthly pay. If you are hourly or self-employed, you will likely need to revisit your income regularly. To get a sense of your initial budget, look at the last three months and use the lowest monthly take-home pay. If you have extra money at the end of the month, you can add more into your savings account or splurge on something fun.
Discuss your needs vs. wants. What do you need to have? What do you want to have? You need to eat, but do you need steak and lobster at your favorite restaurant every night of the week? Most likely not—especially if your income doesn't allow it. Talk openly and honestly about your wants and needs. Actively listen to your partner when they talk about theirs.
Create short- and long-term goals. Consider financial goals that will reduce financial stress and increase overall happiness. These could include creating a debt pay-off plan or saving money for a vacation or road trip. Determine the financial milestones you will work on as a couple. Think about goals you can achieve now and big-ticket items you can work toward in the future.
Track your spending. Look at your spending reports with a logical eye. What did you spend last month on needs (rent, mortgage, utilities, transportation and bills), and what did you spend on wants (dining out, online shopping and other discretionary spending)? Figure out where you're spending money so you can potentially make some cuts. Take that newly saved money and use it as a safety net for unexpected expenses. Download a PDF of our free Monthly Budgeting Worksheet for Couples to help you budget better. 
Schedule a regular budgeting meeting. A budget is not a "set it and forget it" lifestyle item. When you first implement your new budget, review your finances monthly with your partner to see where you're successful and where you may need improvement. Ask each other, "how can we get better at this?" instead of "why would you do that?" If you notice that you or your partner becomes upset during your discussion, try working through better ways to communicate with your partner about money.
Sit down in person or virtually with your personal concierge. At Members 1st, we have associates ready to help you with your budgeting needs. They know how to explain personal finances in simple terms and can help you develop a do-able financial plan with your partner. Additionally, they are happy to help you set and achieve your savings, spending and borrowing goals. Contact us on our website or download our mobile app to get started!