How to Set and Achieve Your Savings Goals
Using a separate account to save for a specific goal helps you stay on track to reach it faster.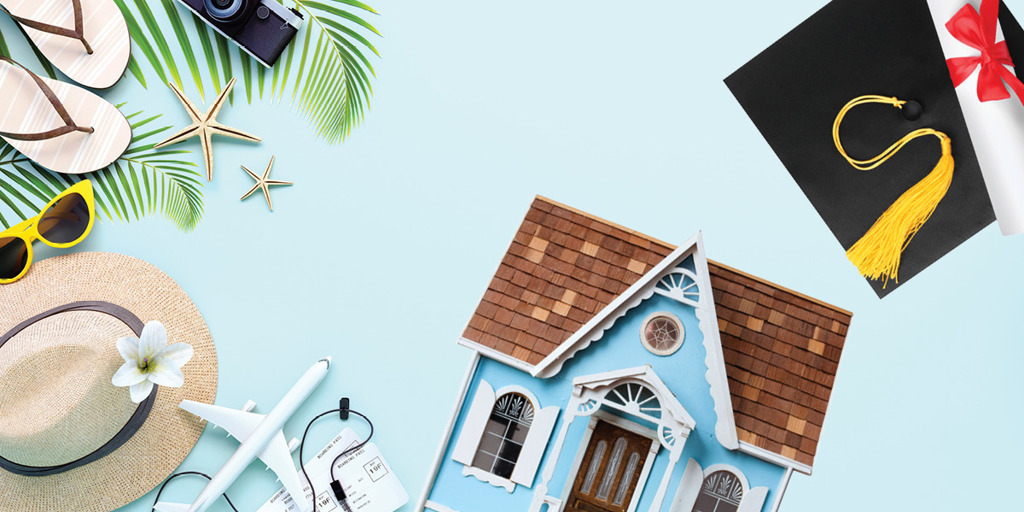 Whether you're saving for a dream vacation home or an unforeseen emergency, staying on track can be challenging when you lump all your savings into one account. It can make it hard to tell what's earmarked for vacation, what's for emergencies, and what's for your regular old rainy-day fund. Opening a Goal Savings Account can help you organize your money and reach your goals.
What Is a Goal Savings Account?
Our Goal Savings Accounts allow members to save toward a specific goal. All the money you put in the account goes toward this one goal. It's like our Supplemental Savings accounts, but with a Goal Savings Account, you set a clear monetary goal and specify the time you want to reach it. Then you track your progress as you save.
What Are the Account Features of a Goal Savings Account?
A Goal Savings Account helps you save smarter by envisioning the financial milestone you want to meet. It requires an average daily balance of $50 to earn dividends and has no fees or penalties for an early withdrawal. It doesn't include ATM access, but you can use our digital banking tools to set up the account as an overdraft source if you overdraw on your checking account.
Here are some other things to know about the Goal Savings Account:
You can only open it on a consumer (not business) account.
It will appear as a savings product on your statements.
There's no minimum opening deposit.
You can set up scheduled auto transfers into the account.
You can add funds at any time.
Have more than just one goal to target? No problem. You can create up to five Goal Savings Accounts on the same account number. You can do so if you decide to change your goal amount for the Goal Savings Account. The account stays flexible to your needs!
How to Achieve Your Savings Goal
Use these additional tips to hit your personal goal more quickly:
How much do you need to save to reach your goal? Use our calculator to find the correct number. You can open a Goal Savings Account online or at one of our branches using Xpress Accounts. Wondering how to set a savings goal? Determining your financial goal is a great place to start. Check out our blog post to learn how to create financial goals.