How to Use a Vacation Club Account to Save Money
Avoid debt and automate your deposits with an account dedicated solely to saving for your big trip.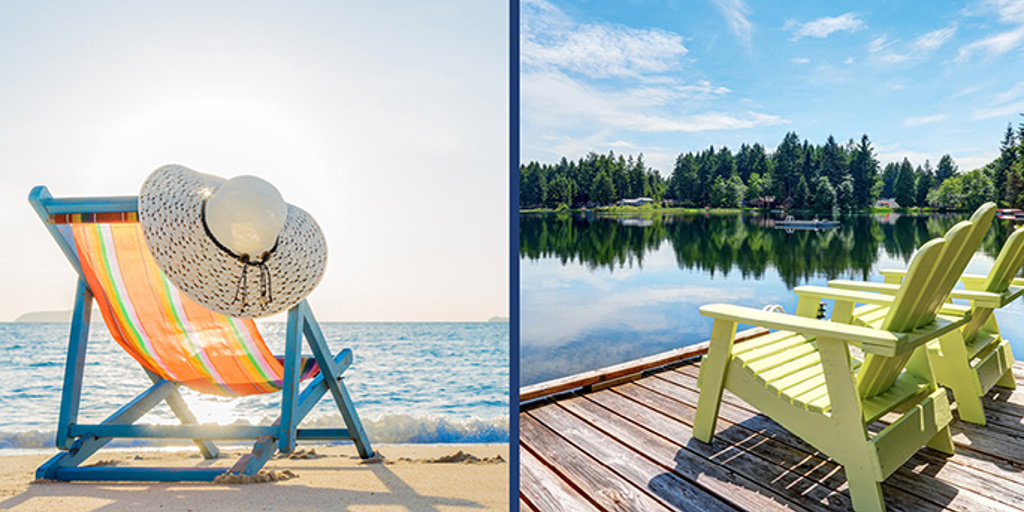 Going on vacation is fun, but it can also be expensive. Whether you want to head on a road trip or dip your toes in the ocean, your getaway can cost thousands of dollars. Planning ahead helps you save for a vacation, and one great way to do it is by opening a Vacation Club account with us.
What Is a Vacation Club Account?
A Vacation Club account is a savings account with money you use for vacation. It allows you to separate your vacation savings from other savings, like your emergency fund. With a Vacation Club account, you can save a little each month to reach your goal by the time you set off on your adventure.
Our vacation savings account requires no minimum deposit, so you can deposit or transfer as much or as little as you want. There is also no minimum balance required. You can open the account whenever you want, and the funds automatically transfer into your regular savings account on April 1.
What Are the Advantages of Getting a Vacation Club Account?
The benefits of opening a Vacation Club account with us include the following:
Convenience: You can use our digital banking to transfer money from other accounts into your Vacation Club with the click of a button.
Automation: You can budget for automatic monthly transfers from your checking account so that your account grows steadily, and you do not have to remember to move the money.
Higher dividends: You can earn higher interest rates on Vacation Club accounts, giving you even more to put toward your trip.
Time savings: When you set up automated transfers or digital banking, you save a trip to one of our branches.
Avoiding debt: By saving throughout the year, you can pay up front for vacation costs, such as booking hotels or airfare, instead of putting them on a credit card to pay off later and racking up charges.
You can even use your Vacation Club account for other purposes. For instance, if you are self-employed and pay quarterly taxes to the federal, state and local tax bureaus, you can use a vacation club savings account to separate that money from your regular savings account and ensure you do not spend it.
How Can You Open a Vacation Club Account?
To open an account, you must be a member of Members 1st. It could not be easier to sign up. Our members can open an account online anytime.