5 Security Tips for New Homeowners
Owning a home goes beyond paying monthly bills and performing home maintenance tasks. Consider implementing these security ideas for your home to keep you and your loved ones safe.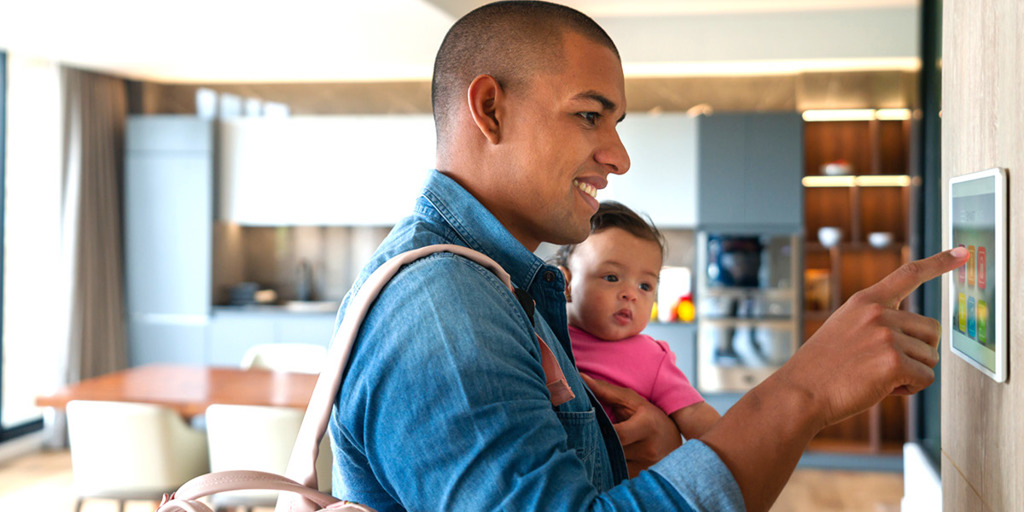 Home burglaries occur approximately every 30 seconds according to FBI statistics. If you're wondering how to keep your home secure as you work through your new home checklist, we recommend prioritizing these 5 items.
Tips to Keep Your New Home Secure
Befriend your neighbors. This is one of the best security ideas for your home. Knock on doors and introduce yourself. Your neighbors have likely lived in your neighborhood for a while and can share safety information or general homeowner knowledge. Also, consider letting them know when you will be out of town so they can watch your house for any suspicious activity.

Install a home security system. Often, burglars are less tempted to enter a house if they are aware of a home security system. These systems are not a one-size-fits-all solution. A company representative will work with you to determine your home security equipment needs and potentially share with you home security tips that you may not have thought of previously.

It's common for homeowners insurance providers to offer a discount if a security system is installed. According to Forbes, average home security costs are as follows:

Security equipment: $199 to $399
Installation and activation: $0 to $199
Monthly monitoring services: $25 to $50 

Rekey your house. While you receive "all of the house keys" at settlement, it is highly likely that extra keys to your home exist elsewhere. DIYing your lock replacements can cost up to $150 and is often tricky. Calling a local locksmith to rekey your house is more cost-effective than replacing locks on your own. The estimated cost is between $80 and $160, according to HomeAdvisor.

Know your neighborhood. The more you know about your area, the better. Be aware of your surroundings and learn to recognize suspicious activity. Report unusual happenings to the local police to help keep potential crime at bay. Also, it's a good idea to have a plan in case emergencies arise.

Choose quality outdoor lighting. We recommend mapping your property to help determine where outdoor lights should be installed. Security lighting options can be hardwired, plugged in, or solar-powered. A few light considerations include:

Spotlights to cover specific spaces
Floodlights to cover larger areas
Motion sensor lights for home entrances and walkways
The costs of homeownership can be expensive, so be sure to use your Visa Platinum Rewards credit card when you shop for your home, which offers 2% cash back on gas and groceries and 1% cash back on all other purchases. If your security upgrades require saving, a goal savings account could help you save smarter and achieve your financial goals. Have questions? Our Members 1st team is happy to assist you!