Tips for Saving on Cyber Monday
While Black Friday is still alive and well, Cyber Monday offers the same (or sometimes better) deals, and you don't even have to get out of your pajamas to take advantage of them.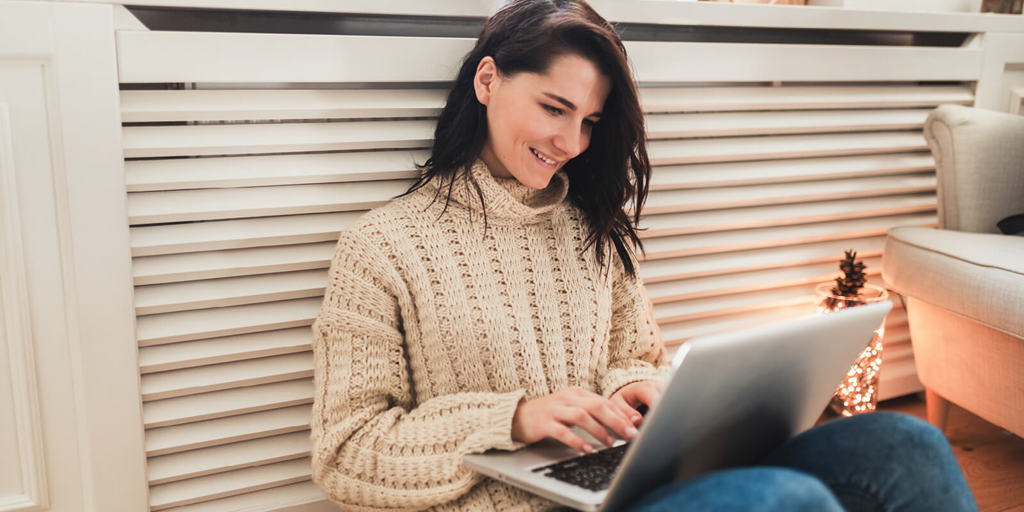 Spending less money for the holidays has never been easier with Cyber Monday. Since you're not in person, there's less of a chance that you will impulse buy. Plus, the stress of running through the store in competition with everyone else doesn't exist, either. Almost every online retailer is vying for your attention, so there are several options on where you can spend your dollars. Make the most of your money and consider these additional tips for how to be a smart shopper on Cyber Monday.
Review ads and compare prices ahead of time. From Best Buy to the local handcrafted shop down the street, most stores let shoppers know about their Cyber Monday deals in advance. Whether it's a few weeks or a few days beforehand, you'll be able to compare pricing across multiple retailers. This is extremely helpful if you're looking for something specific for the holidays. We always recommend comparing prices on Saturday or Sunday. At that point, nearly everyone has their deals posted and advertised.
Be on the lookout for coupons. Some retailers will allow you to combine coupons with their Cyber Monday deals. If you know what or where you're considering purchasing, sign up for a retailer's email list or download their app. People subscribed to their marketing will often get additional discounts and deals that you would not know about otherwise. Also, some stores will allow you to coupon stack, meaning you can receive multiple discounts on your purchases. Just make sure to read the fine print!
Ask yourself if you really need it. Okay, we know this isn't a "fun tip," but it's still valid! A deal is a deal, and who doesn't love that? But you should still ask yourself, "Do I really need this?" when you're doing your planning. We find that when people ask that question, they end up spending quite a bit less. If you have the budget for it, you could buy it. You could also save that money for a future, more significant purchase or put it into a savings account.
Look at several options. If most of the shopping you're doing on Cyber Monday is holiday-related, find comparison items that are on sale for less. For example, let's say your partner wants an air fryer. You could buy them the $599 newest tech air fryer that's on sale for $199, or you could buy them the $299 air fryer that's well-reviewed for $179. We suggest choosing the latter. You'll save money, and they'll still get to air fry everything.
If there's a Black Friday deal that you can't find on Cyber Monday, go ahead and trek out. Let's say you are hoping to get a particular toy advertised for Black Friday but not for Cyber Monday. If it's in the budget and you're brave enough to face the other shoppers, you might as well track it down. Just remember—do not impulse purchase while you're there. Get the one item you came for and get out.
Apply for a cashback credit card. For Cyber Monday shopping and all other holiday spending, check out our Visa credit cards with low-interest rates, great rewards and no hidden fees. Our Visa Signature® Rewards card offers 1.5% cashback on all purchases! Save on Cyber Monday and get 1.5% back with our Members 1st Visa Signature Rewards card.