Catch Up on Bills After the Holidays
Many people fall behind on their bills—especially after the holidays. Knowing that you owe money is stressful, but you can recover and get back on track.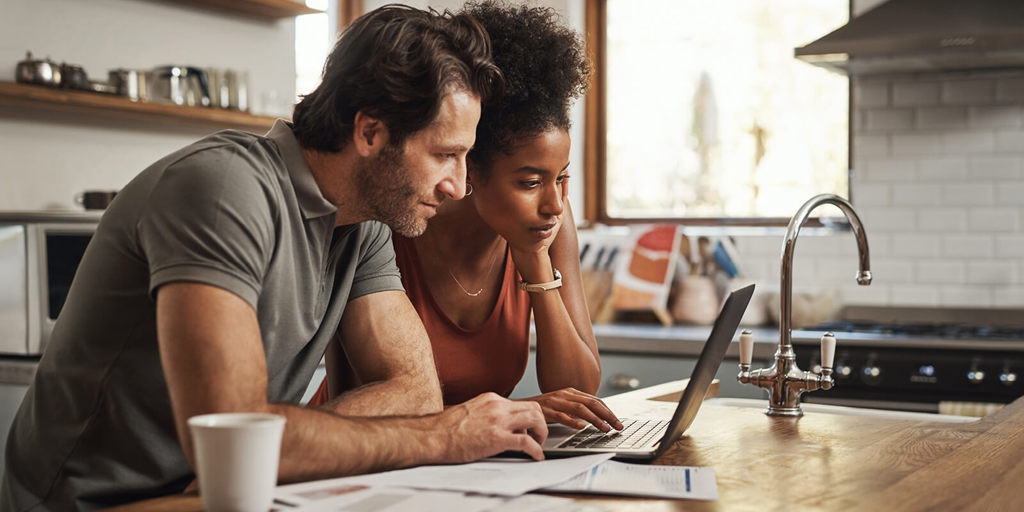 With over half of Americans living from paycheck to paycheck, people can easily fall behind on payments. Whether the holidays, an emergency or a health issue, there might not be additional money to fund added expenses. Instead of continuing to fall behind, work on putting a plan in place that will help you catch up on your bills, pay off your debt, add to your savings and decrease your stress.
First things first, get rid of unnecessary expenses. Develop a plan to catch up on outstanding payments. Take a hard look at your spending habits and eliminate anything that is a want versus a need. Get rid of your wants until you are caught up again. If you don't need it, don't buy it.
Some great places to reduce your spending:
TV subscriptions: cut down to one or none.
Eating out: try meal planning instead.
Fitness memberships: plan free workouts that you can complete at home.
Clothing, home decor, impulse purchases: freeze them all.
Review your outstanding bills. Collect your unpaid bills. Create a list of bills you have and how much you owe for each. Do not forget about bills you pay electronically. Ensure that everything outstanding is on your list.
Prioritize your repayments. After you have your list together, prioritize which bills you will pay off and by when. Start with necessities, like utilities and bills accompanied by high interest rates.
Consolidate your debt. Talk with your local credit union about a Visa® balance transfer. You can usually save money through reduced interest rates for a certain period. You could also look into getting a personal loan, which generally has a lower interest rate than your credit card debt.
Negotiate with your creditors. For example, if an unexpected health issue brought you to the emergency room. While you may have insurance, you could still owe several thousand dollars at the end of treatment. Perhaps you are unable to pay that money at the time allowed. Instead of avoiding the issue, you could call the hospital directly and speak with a representative in the billing department to develop a monthly payment plan, making payments much more feasible.
Look at your income. Have you considered finding a new job that pays a higher wage or has better benefits? It never hurts to look around. Look for opportunities that match your skillset. You could also consider a second job while you temporarily pay down debt. Remember, it does not have to be forever—just until you are caught up.
Meet with a Members 1st Concierge. As a member of Members 1st, you have your own personal concierge. Their sole job is to help you with your spending, savings and planning for your financial future. They would be more than happy to sit down with you to help you navigate bill payment, debt consolidation and building your savings.
Not a member yet? What are you waiting for? At Members 1st, we are here to help members thrive and better the communities we serve. And we offer a full suite of financial tools and services that help our members do more with their money. Visit our website to learn more about our credit union and how you could become a member.