Why You Should Get Pre-Approved for an Auto Loan
Shopping for a new car, truck or SUV should be exciting. Test driving vehicles helps you imagine yourself behind the wheel of a specific make and model for years to come.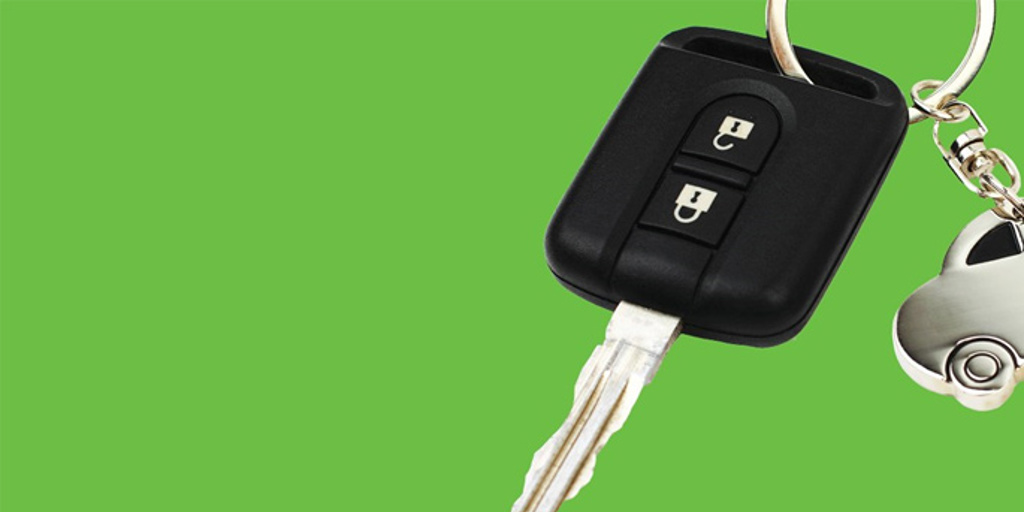 However, it's essential to avoid these 7 car buying mistakes and keep up with the financing once it's time to drive your selection off the lot.
Many drivers wonder if they should get pre-approved for a loan before car shopping. Completing this step of the process can surely help you secure the vehicle you want without someone else walking away with your ride first.
Being Pre-Approved vs. Pre-Qualified for Auto Loans
There are two terms commonly mentioned with auto loans: pre-approval and pre-qualification. Some use these terms interchangeably, but they have different meanings when it comes to auto loans.
What Is Pre-Approval?
Getting pre-approved for a auto loan involves completing an application with a lender. The financial institution you want to borrow from will perform a credit check. If needed, our team is here to help you manage and improve your credit score. If you meet the criteria to get a loan, the lender will provide you with a precise interest rate for the loan and a specific timeline for you to pay back the amount.
The pre-approval process lets you know what financing to expect once you find the right vehicle. You'll know exactly how much you can borrow from a financial institution before making an offer on the vehicle. Pre-approved auto loans usually last between 30 and 60 days. A representative at your bank or credit union can explain how to apply.
What Is Pre-Qualification?
Pre-qualification for an auto loan does not require an application or any hard inquiries on your credit. Being pre-qualified for an auto loan with a financial institution gives you insight into current interest rates and how much you can borrow.
You can think of pre-qualification as a marketing tactic persuading you to borrow money. There is no binding agreement between you and a lender. Instead, pre-qualification means a lender has run a soft inquiry on your credit—which will not harm your credit score—to determine your eligibility for a loan.
Being pre-qualified for an auto loan is far less helpful than being pre-approved.
6 Reasons to Get Pre-Approved for an Auto Loan
There are several benefits of the auto loan pre-approval process:
You'll Know How Much You Can Borrow

Being pre-approved for an auto loan allows you to set realistic expectations for your next vehicle purchase. An auto loan lender will share the loan terms you qualify for, including any additional fees. Easily calculate your monthly payment for the vehicle you want and decide whether the number is feasible for your budget.

It'll Be Easier to Decide on a Vehicle

Crunching numbers before you head to a dealership is beneficial during the vehicle selection process. With pre-approval, you can better balance how much you'll put down on a car and how much you'll borrow from a lender. This knowledge can eliminate concerns over what you can comfortably afford.

Pre-approval tells you what cars, trucks and SUVs fall within your price range. You can assess vehicle features and trim levels to make an educated final purchase.

Find Potential Credit Issues Beforehand

The pre-approval process informs you about your credit standing. Setting up financing before making a purchase eliminates the chances of surprises down the road. You'll know where you stand with securing a loan and can resolve credit problems before you're ready to walk away with the keys to a new vehicle.

Eliminate Stress During the Financing Process

Getting pre-approved for auto loans makes it possible to experiment with loan lengths and your down payment in the comfort of your home. Those who are pre-approved can forget about feeling rushed during the decision-making process. Purchase the best vehicle for you without feeling pressured by a salesperson.

You Come Across as an Experienced Buyer

There are plenty of honest car salespeople out there, but you could face someone willing to take advantage of a person's lack of financing knowledge. Securing your financing plan before you go vehicle shopping tells a salesperson that you're serious about making a sale and that you've thought several steps ahead. Rather than a dealer calling the shots for negotiations, you're in control to get the deal you want.

Sidestep Dealership Markups

Someone who has yet to shop around for financing options may fall victim to dealership markups. Dealership financing can be convenient, but there is always the chance your salesperson will offer you a plan with a steeper interest rate compared to what you can get from your bank or credit union.

Dealerships could offer you an interest rate one or two percent higher. It might not seem like a lot at first but taking this offer could result in you spending hundreds throughout paying back your loan. The pre-approval process allows you to check that the loan you qualify for is better than what the dealership can offer you.
How to Get Pre-Approved for an Auto Loan
Obtaining a pre-approval letter for an auto loan can be done in two steps:
Your Lender Runs a Credit Check

Before a lender gives you a pre-approval letter, the lender will assess your credit history. This allows the lender to gauge how likely you are to pay back borrowed funds each month.

We recommend checking your credit report before visiting a lender to get pre-approved for a loan. You'll experience fewer surprises and be able to analyze the details that your potential lender will see.

Checking your credit report ahead of time allows you to dispute any false information that affects your credit negatively. These details could be as minuscule as a missed credit card payment you're confident you paid on time.

Fill out an Application and Review Your Information

Getting pre-approved for a loan is better before car shopping, but you'll need to do your homework to have the information you need to apply. Your lender will ask for personal information, including your annual income, employment status, credit history, current debts, Social Security number and driver's license number. As needed, other information may be necessary to follow through with your pre-approval request.

Most lenders will complete a hard credit check to move through the pre-approval process. However, you can ask your bank or credit union whether they will run a hard or soft credit inquiry beforehand. You can feel comfortable shopping around for pre-approved auto loans since multiple hard credit checks usually count as one inquiry when they are conducted within a 14- to 45-day period.

Generally, getting pre-approved for a car loan takes minutes. As long as you have the information you need to apply, your lender should be able to give you a decision quickly. Lenders might contact you to gather further information for your application before making a decision. It is wise to get your loan pre-approval letter in writing so that you can take it with you while car shopping.

There will be a decent amount of paperwork that needs to be completed after choosing a vehicle. Inform your lender about the type of vehicle you select and provide the vehicle identification number (VIN) as soon as it is available from the dealership.
What to Do If a Lender Declines Your Application
Being declined for an auto loan pre-approval letter is a possibility. This rejection occurs when a lender views your application and questions your ability to repay the loan. In these circumstances, your bank or credit union must tell you why they've decided to decline lending to you based on your application. You should investigate why a lender rejected your request to correct the issue before applying again.
Get Pre-Approved for a Loan in Central PA With Members 1st Federal Credit Union
At Members 1st Federal Credit Union, we want you to have a pleasant experience buying a new or used vehicle. Our team offers you great rates to make getting behind the wheel of your next car, truck or SUV practical for your budget. We have locations located conveniently throughout central Pennsylvania to help you through every step of the process.
With Members 1st, you can apply in person or online. Complete your application with us today to start the car buying process the right way.