3-Month Holiday Savings Challenge
Often, it feels that the holidays pop up out of nowhere. One minute it's the end of summer, and school is just starting, and the next minute it's a scramble to buy gifts and bake cookies.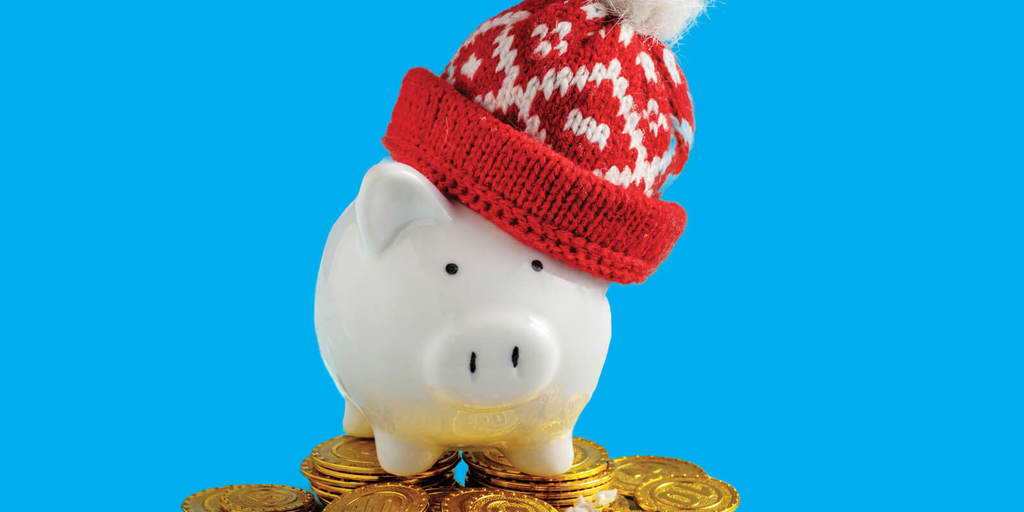 The pressure to buy the right gift can be daunting, and it can be incredibly stressful when you don't have the budget for the items you want. Instead of piling all of your holiday expenses on a credit card, take the next few months to save up all the money that you'll need.
Limit the chaos a little bit and take the financial stress out of the holidays with our 3-Month Holiday Savings Challenge.
Start with a list. The first thing to do is write down a list of everyone you will have to purchase gifts for this holiday season. This list probably includes everyone in your immediate family but also think about extended family members, teachers, neighbors, and coworkers. Keep in mind; you are not obligated to buy anyone anything, so don't make your list any longer than it has to be.
Think about price. After you have a good list of names written down, think about the amount you want to spend on each person's gift. If you already have an idea of what you'd like to get them, look up the price of that item and write down an exact number. The more specific you can be, the better. Keep in mind that you'll want to do your best to stick to these amounts when it comes time to purchase. So, if you've budgeted $40 for your sister, don't spend $100 on her gift.
Add the numbers. Once you have all of the amounts written down, you'll want to add them all up. So, let's say that you're shopping for 13 people, and the amount comes to $900. Since you're saving over three months, that's $300 per month, which ends up being $75 per week. That feels way more doable than $900 ASAP.
Start saving! Every week for the next 12 weeks, put aside the money you need to save for your holiday challenge. After three months, you'll have all the money you budgeted for set aside for some fun holiday shopping.
Make sure to stick to your budget, so that you can avoid putting anything on a credit card. If that means a few of your coworkers get homemade treats instead of a purchased item this year, that's completely okay! Besides, who doesn't like fresh baked cookies?
Download a PDF of our 3-Month Holiday Savings Challenge worksheet.
If you need additional help with savings goals, we have plenty of options. Our programs can help you save smarter through automatic withdrawals, and deposits from a regular savings account to our holiday club. Additionally, we are always here to guide you financially whenever you need it.