6 Holiday Budgeting Tips To Follow In 2022
As the fall season progresses and colder weather begins, there's one thing we can be sure of: holiday commercials.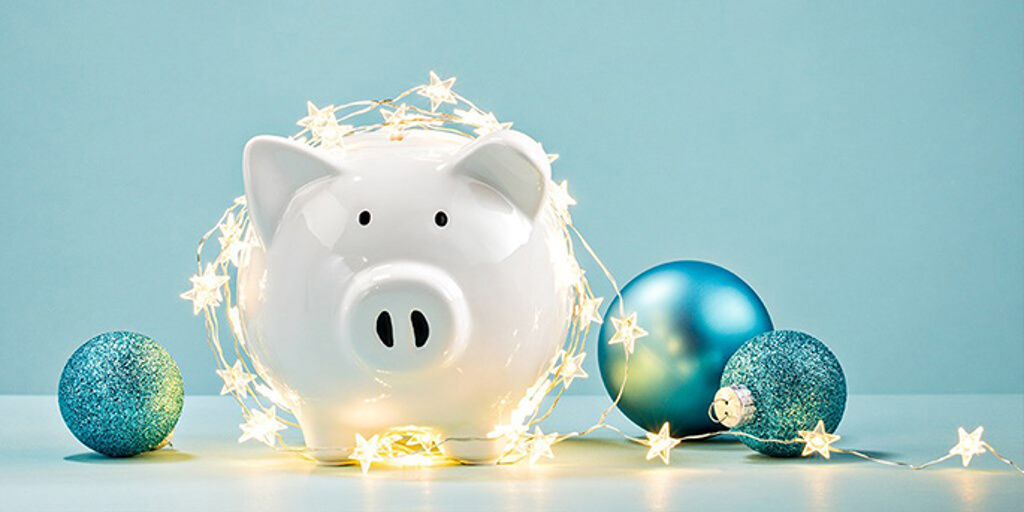 Despite how you may feel about seasonal advertising, it's a great time to get a head start on budgeting for the holidays. Shopping for most consumers begins long before Thanksgiving, so it's time to kick your shopping into gear! Use our holiday budgeting tips and tricks to help you create a budget for the holiday season.
#1 Do your homework.
Look at your spending from last year. Did you overspend in some categories? Decide how much you can afford to spend this year and know your limit before you begin shopping. This can help you prepare for any holiday debt that may come your way.
#2 Make a list and check it twice.
Use our holiday budgeting worksheet to list your holiday purchases and upcoming events. Assign each purchase a specific dollar amount and trim down your list as needed to fit your budget. Remember, paying cash makes overspending obvious, so consider the cash envelope budgeting system.
#3 Remember those unexpected costs.
They may seem small, but unplanned holiday expenses can add up over time! Consider greeting card purchases, food purchases, last-minute gifts, travel expenses, charitable giving and mailing costs. Adding a miscellaneous line item to your holiday budget may also help cover unexpected costs.
#4 Track prices and look for ways to save.
The earlier you shop, the better, so keep an eye out for deals and discounts in the early fall. While Black Friday is still around, Cyber Monday offers similar (and sometimes better) deals, especially if you know how to be a smart Cyber Monday shopper.
There are even budget-friendly ways to support local small businesses in our communities. Make sure to use our Visa credit cards when grocery shopping or making other holiday purchases to help simplify your shopping trip and earn rewards.
#5 Consider inexpensive holiday activities.
As you make your winter bucket list, consider planning a budget-friendly activity like holiday crafts, a movie night at home, or add some hot chocolate to your thermos and drive around looking at holiday light displays. Take a break from the holiday hustle and bustle, and practice fun and affordable self-care.
#6 Set up a holiday savings account.
Put money into a separate account so your holiday finances are untouchable throughout the year. Our goal savings accounts help you visualize your financial goals, track your progress and manage it all in our mobile app. Once you have an idea of the holiday budget you'll need, set up automatic transfers to move money from your regular savings account to the goal savings account each month. 
The goal is to spend your holiday season with loved ones, so plan and save ahead for your holiday shopping. If you start early enough, you could also try our 3-month holiday savings challenge to ensure you have enough money for the holiday season. For additional budgeting advice, check out our tips for budgeting with digital banking.