6 Tips for Getting Hired From Home
Slippers, coffee, Zoom, let the interview begin! Job hunting and the interview process looks very different this year, then in years past.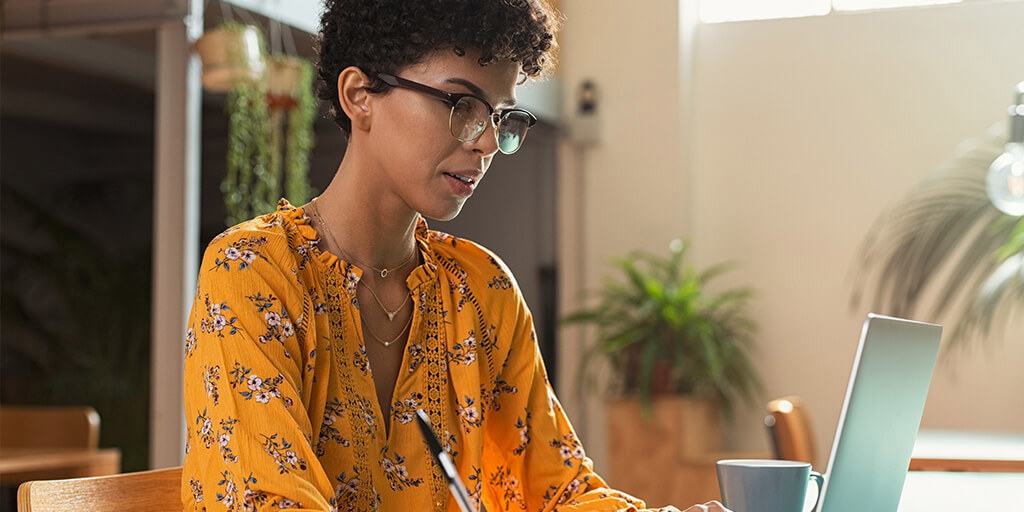 Navigating this new digital world of hiring may be confusing and overwhelming. That's why we teamed up with our Talent Acquisition Specialist, Amanda Vazquez and HR Business Partner, Crissy Dopkowski to provide you with 6 helpful tips for getting hired from home.
Tip 1: Prepare for Virtual Interviews
If you are asked to interview for a job, it is very likely the interview will be virtual. We recommend finding a spot to do the interview that limits distractions and noise in the background. Prior to the interview, test your computer equipment to ensure your microphone and speakers are working correctly. You may have an opportunity to test the virtual platform or website prior to your interview which will allow you to troubleshoot any issues beforehand. Lastly, it is good practice to look into the camera when speaking to help draw a connection between you and the interviewers.
Tip 2: Research the Company
Reviewing the company website is a great start in conducting research about a company, but also remember to view their social media pages such as Facebook and LinkedIn. Doing research beforehand will allow you to learn about the company's mission, values, culture, and perhaps, even company benefits. After researching the company and benefits and reviewing the job description, determine if the role would be a great fit for you. It's important to understand the company's mission and the specific job requirements and responsibilities of the position you're applying for. Remember, companies are looking for a great fit on both sides.
Tip 3: Dress the Part
Are you familiar with the saying, "Dress for the job you want, not for the job you have?" Dressing formally, even for a virtual interview, makes a good first impression and projects confidence. To that end, be sure your attire makes you feel confident. First impressions are everything, especially when you only have 45 minutes or so to talk to someone before they decide to hire you. Make the first impression count!
Tip 4: Be Engaged
During the interview, interviewers want to know you are listening and interested in what they have to say. You may have to work a bit harder to convey this when interviewing virtually. Ask questions, nod and maintain eye contact to show you are actively engaged during the interview. Use the research you conducted about the company to come up with a few questions to ask the interviewers. An interview is a 2-way street, they will be interviewing you, but you should interview them as well. Asking interview questions shows you are engaged and have done research, which is likely to impress the interviewers.
Tip 5: Network
While most of our interactions are virtual these days, you should continue to network. Job opportunities often present themselves when you least expect it. Be open to communicating and networking with others in your field over email or social media platforms like LinkedIn. Ask your newfound connections to chat over video conference, or the phone. Also, when navigating the new virtual hiring process, be sure to update your LinkedIn profile. Connect with others and make your presence known.
Tip 6: Build Your Skills
Use this time at home to learn or develop a new skill. Many resources for online learning are now more affordable in response to the impact of the pandemic. These learning opportunities could be technical classes or other professional development opportunities, such as seminars, conferences etc. Do your research, it's amazing how many opportunities of this nature exist! Also, don't forget to make yourself more marketable by including these new skills on your resume.
Consider joining our Members 1st FaM1ly. Explore our open positions and learn about your benefits. We offer competitive pay, fantastic healthcare, paid benefits, opportunities for professional advancement and more!
Members 1st is an equal opportunity employer.