8 Reasons Why You Need Mobile Banking
Online banking has become increasingly popular over the last few years—and for good reason.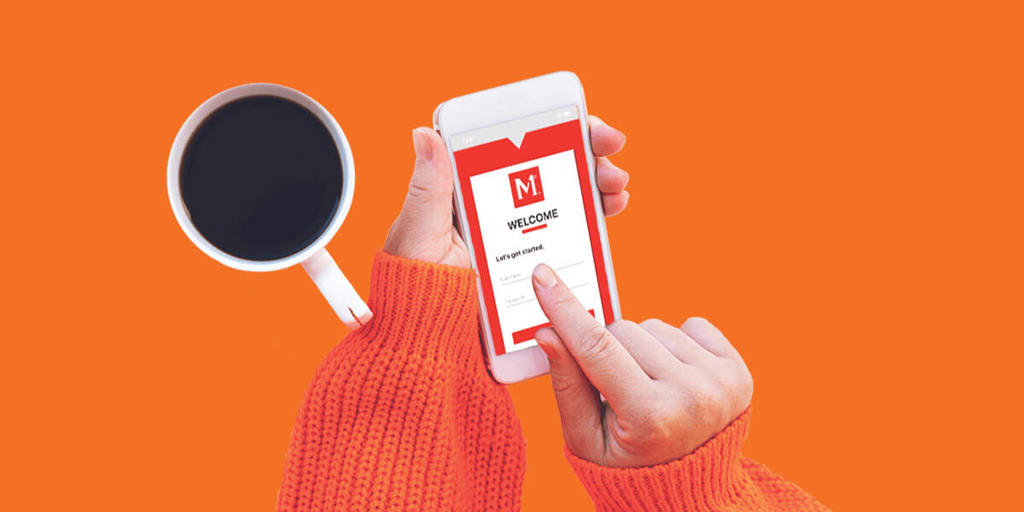 People want to manage their finances remotely by accessing their checking and savings accounts and depositing checks with their mobile devices. Even before the pandemic, consumers turned to mobile banking and avoided visits to a physical location as it's often inconvenient.
Fortunately, many consumers carry their phones everywhere, which means mobile banking provides 24/7 access to your accounts. As a consumer, online banking brings your financial institution to you.
What Is Mobile Banking?
Mobile banking is the ability to conduct financial activities or transactions with a mobile device, such as your cell phone or tablet. Regardless of whether a credit union or bank has a brick-and-mortar location, most now offer mobile banking services so that you can access your checking and savings accounts remotely and make financial transactions on the go. Common mobile banking services include:
Monitor Accounts

Send and Receive Money

Make Payments

Chat with Customer Service

View Account Details
A banking app can warn you if you spend more than the amount in your account, send a notification whenever you swipe your card and automatically move your money into your savings account on payday.
The Importance of Mobile Banking
Mobile banking lets you access banking services wherever you are, allowing you to save time and make payments more conveniently. Along with individuals, mobile banking is popular among businesses and business owners who want to receive funds and process payments from mobile apps.
With mobile technology, banking services are more convenient for you. Banks and credit unions can also reduce operational costs and pass these savings on to you. Banks are for-profit financial institutions, while credit unions are not-for-profit. Typically, a credit union offers higher savings rates, lower fees, lower loan interest rates and a more personalized approach to member service.
Benefits of Mobile Banking
A mobile banking app makes it easy to manage your money and contact a customer service representative at your financial institution. The increasing popularity of mobile banking has happened for a good reason. Below are some of the advantages of mobile banking.
1. Access Your Credit Union or Bank 24/7
With mobile banking, you have access to your accounts 24/7. Though there are exceptions, such as unexpected outages and planned maintenance updates, you will have around-the-clock access to your credit union or bank anytime. This increased accessibility can save you time that you would otherwise spend traveling to a brick-and-mortar location.
For example, mobile check deposit is a feature offered by many banking apps. You can use this feature to deposit a check from your mobile device wherever you are. You can also initiate a transfer directly from one account to another from your device.
2. Deposit Checks at Your Convenience
A mobile deposit feature is convenient, safe and secure. With this feature, you can deposit checks with your mobile device, allowing you to cross another item off your to-do list without leaving the house. Deposit funds with a simple snap of a photo and, in most cases, gain access to them instantaneously. You can still make a deposit even when the credit union or bank is closed. Along with the convenience, you can save time by avoiding trips to your financial institution.
3. Strengthen Security
Financial institutions guard your assets, including transactions made with a mobile banking app. Though there is always a minuscule, inherent risk to conducting online transactions, credit unions and banks safeguard against this risk by requiring a username, password and multifactor authentication to access your account. Multifactor authentication requires that you provide two types of verification to confirm your identity.
You may receive a notification with a numeric code or push authentication that you need to submit to access your account. You may also log in by using your fingerprint or scanning your face. These features allow you to protect your account without sacrificing convenience. Additionally, you can disable or lock your phone to keep fraudsters out if your phone goes missing.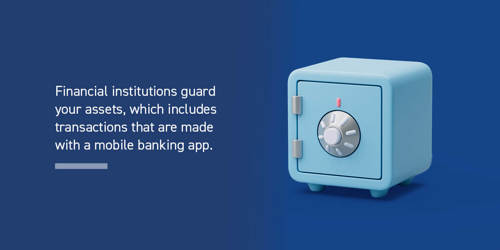 4. Monitor Spending Habits
The top mobile banking apps allow you to manage your money with little effort. For example, an app may allow you to optimize the amount of money you can save and organize your money digitally. Your banking app may alert you when the algorithm identifies a money-saving opportunity or a situation when your account is at risk of being overdrawn.
With spending alerts, you can monitor your habits and optimize your money. You can set up an alert that notifies you when a transaction over a certain amount occurs. For example, if you want to know when a transaction exceeds $200, you can set up an alert on your mobile banking app. This technology allows users to create an accurate budget based on their spending habits.
5. Pay IOUs
One of the fastest and easiest ways to make payments to friends and family is to send money digitally through peer-to-peer (P2P) payments. Using a mobile banking app, P2P payments enable you to securely send money to another person, 24/7, in just a few taps. At Members 1st, our mobile app offers the P2P payments service to all our members without any additional fees passed on to the sender or recipient. You only need the recipient's name and email address or mobile phone number to get started. With this feature, you can skip the inconvenience of making payments via check or cash.
If your credit union or bank does not offer this function, you can transfer funds to another person's account if you have their account and routing numbers.
6. Prevent Overdrafts
Overdraft fees can quickly add up, keeping you in a cycle of overdrawing your account. For example, if an overdraft fee costs you $30 and you overdraft five times a year, that's $150 lost. Luckily, overdraft fees are preventable, and using a mobile banking app can be a great way to prevent them. Since banking apps allow you to monitor your accounts, you can check your balances at any time and ensure you have enough cash before you make a purchase or complete a transaction.
Members 1st even offers overdraft protection, which can be set up on the mobile app. If you overdraft your primary account, this service automatically funds your account with money from another account, such as a savings account.
7. Use for Free
Many mobile banking apps are entirely free to download and use on your mobile device. Credit unions and banks offer these apps as a perk to customers for no cost, so you can view your balances, transfer funds and pay bills without fees. Keep in mind, however, that phone provider fees could be applicable.
8. Go Paperless
Are you tired of getting your bank statements in the mail? With a mobile banking app, you can opt to go paperless. You can monitor your balances and payments remotely, so you don't need a paper statement that includes this information. Going paperless is both more environmentally friendly and safer for you. Physical mail can be a risk for identity theft and fraud, so keeping this sensitive information out of your mailbox could make your bank accounts more secure.