The Impact of Student Loan Debt on Your Financial Wellness
To understand how your student loans impact your overall financial wellness, you need to understand which loan options exist and how to incorporate them into your current financial plan.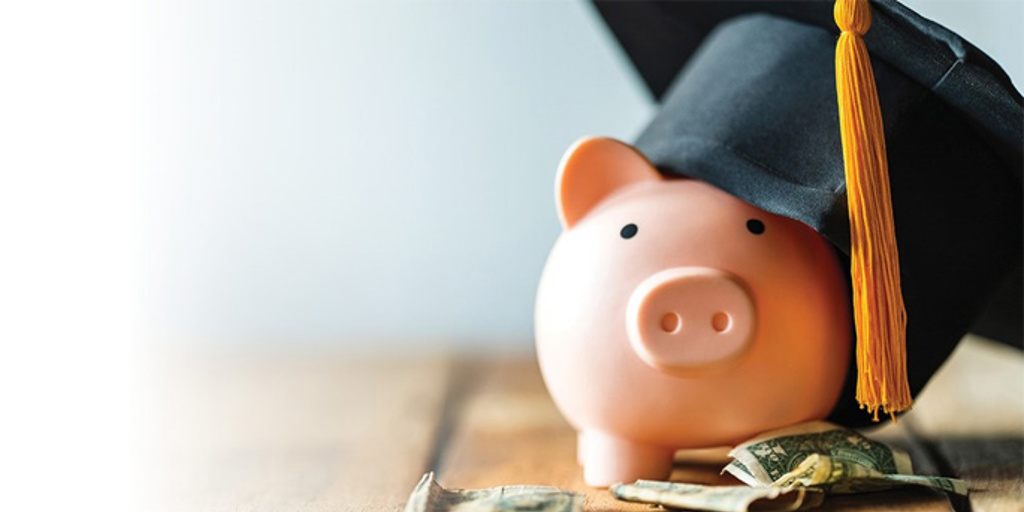 What are Student Loans?
Let's start with the basics. Student loans are installment loans taken out by aspiring college students to help pay for a post-secondary education. That means you will get an agreed upon amount each semester. These loans can be used to obtain an undergraduate or graduate degree, or to fund tuition, room and board, books, travel or other living expenses.
4 Types of Student Loans
Several types of loans can be used for college education. Some loans are taken directly from the federal government and others through private institutions like Members 1st.
Direct Subsidized

This type of loan is taken directly from the federal government. The amount issued to a potential student is based on financial need, which is calculated after completing and submitting the Free Application for Federal Student Aid form or FAFSA form.
A student must be enrolled at least part-time to qualify for this loan. The amount awarded varies but will not exceed financial need. The federal government pays for interest for this type of loan while a student is enrolled for at least half the time and six months after graduation. The amount is typically lower than the amount awarded for the next type of loan: direct unsubsidized.

Direct Unsubsidized

This loan is also taken from the federal government but is not based on financial need. Your school determines the amount you can borrow based on your cost of attendance and other financial aid you receive. Unlike subsidized loans, the interest is paid for by the student for the entirety of the loan period. This means the loan will gradually accrue interest from the first day it is awarded. Like subsidized loans, you are not required to make payments while enrolled in school at least half-time.

Direct PLUS

A Direct PLUS loan is usually referred to as a parent PLUS loan for undergraduate students and a grad PLUS loan for graduate students. These loans can be taken out in addition to the federal student loans you take out and are applied for by your parents. The maximum amount you can receive is the cost of attendance minus any other aid given.

Private

Private student loans are taken out from outside institutions like credit unions or other third-party loan providers. These types of loans are like any other loan you would secure for a house or car except they also allow you to begin paying them back after you drop below half-time enrollment at your institution. Similar to direct unsubsidized loans, private loans accrue interest from the start of the loan. Generally, private loans are accompanied by higher interest rates than federal loans.
Your Financial Wellness
Educating yourself on the different types of student loans that are available is the first step to ensuring your financial success after college graduation. Large loan amounts can seem very overwhelming but tackling your debt one step at a time can help. When it's time to start paying off those loans, beginning with a budget and determining what payments you can afford to make is essential. There are several different repayment options available, so be sure to do your research. Look at interest rates and see if refinancing can help cut costs. If it fits into your budget, paying more than the monthly minimum can help shorten the term on your loan and boost your credit score.