5 Tips Every College Freshman Should Know
Are you ready for your college experience? Before you dive into new student orientation, we have some advice to help prepare you for not only your freshman year, but all 4 years!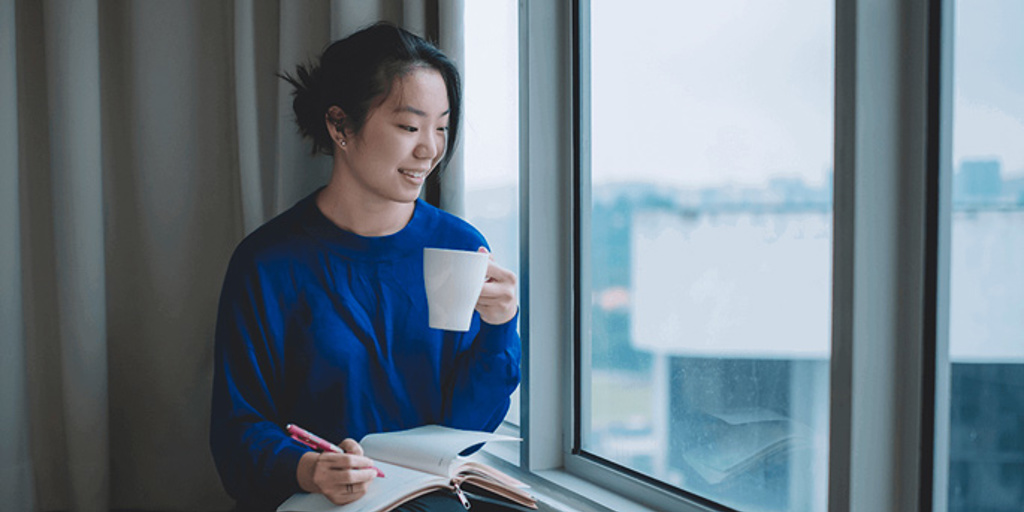 Get ready to write down your first set of college notes as we share our wisdom.
Buy a weekly agenda or a day planner.
In high school, teachers regularly remind you of assignments and you are in a set routine. In college, things are a little different. At the start of the semester, a professor hands you a syllabus and that becomes your potential schedule. Professors are not obligated to remind you of assignments. On top of upcoming assignments and tests, you are in a new environment with an endless list of activities and clubs to try out. Take our word for it, a day planner will keep you organized, and you will be less likely to fall behind on your school and social life.
Rent or borrow, when possible.
A few weeks before or the first week of the semester, you will receive a textbook list, but don't freak out; the prices listed are easily avoidable. Textbooks sold and rented at your college bookstore may be overpriced. However, Amazon and Chegg are two sites that could chop your costs in half, by letting you rent their books for a reasonable price. Though, if not specified, wait until the first day of class to see if you really need the book or if the professor put it on hold at the library.
Use every resource.
Did you know your college may have a writing center or a counseling center? Many students may find adjusting to their new college environment difficult, but these centers could help! You pay for these services in your tuition or fees. So, if you are feeling overwhelmed or need help with papers, don't be afraid to utilize the resources available to you.
Additionally, college student discounts are everywhere! Programs such as Microsoft and Adobe have student discounts or are completely free if you use your student email to register or subscribe. Student discounts may also be available by using your student ID at local restaurants and businesses. Not all places have a sign, so be sure to ask the next time you buy a coffee or purchase a movie ticket.
Get to know your professors.
You are now a freshman; you have four years until you graduate. Don't let that fool you–time flies. Next thing you know, you will be a graduate! Internships and potential jobs require references, so who are you going to ask? College is not only about learning; it is also about networking and making future career connections. Visit your professors during their office hours and really get to know them because they can help you in the long run.
Don't forget to focus on yourself.
College can be stressful. Taking time to relax or go to your favorite café is crucial to your success. There is nothing wrong with taking some time out of your day to scroll through social media or have a little fun. Doing something you enjoy will make a difference in your mood and how well you do on schoolwork.
Did our tips give you some food for thought? We hope so! As you venture through your college experience, be sure to refer to this list of reminders. Have an amazing freshman year everyone!
Do you need help financing your education? We offer both undergraduate and graduate loans. Plus, we can help with refinancing current student loans. Explore our website or contact our call center at (800) 369-4980 to apply or ask questions!