Simplify Shopping with Contactless Cards
Spend less time in the checkout line and more time doing what you want!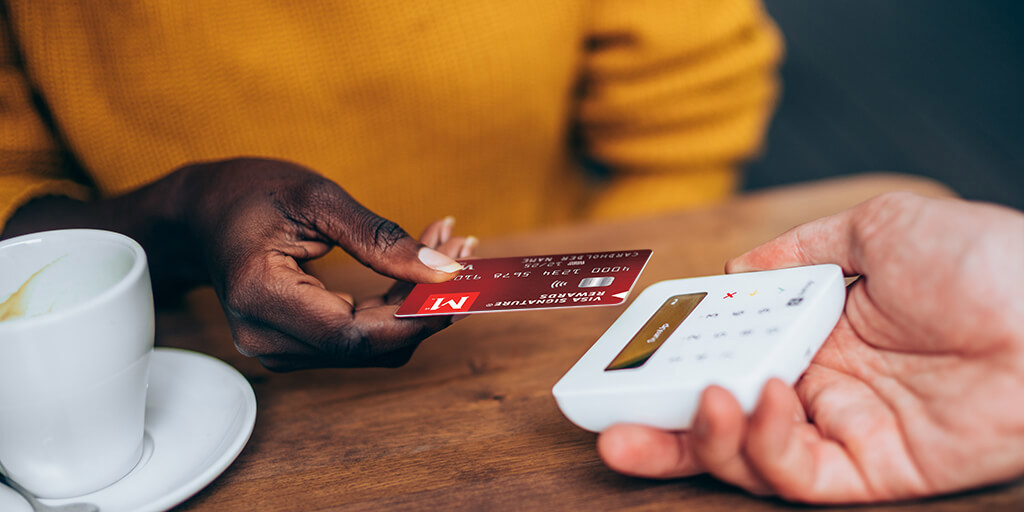 Our contactless Visa® credit and debit cards provide a safer and more efficient way to purchase items in a store. Use our cards anywhere Visa is accepted and use our contactless feature at any merchant with this technology enabled. Just look for the contactless symbol on the card reader that resembles a sideways Wi-Fi icon. While some merchants may require a signature or PIN entry, many do not. That means using our card is as easy as tap and go. Learn about the four benefits of using a contactless card below and get started!
Secure Transactions. Our contactless cards are safe and highly secured with encryption that provides the same protection as the chip in your card. Behind the scenes, with every tap, transactions are encrypted with a unique code. This helps us detect and reject any attempt where someone is trying to use the same transaction information more than once. Contactless technology limits card skimming risks.
Less Physical Contact. Remember how we mentioned tap and go? For merchants that do not require a PIN or signature, this means reduced contact with machines and less chance of spreading bacteria. Keeping your germs to yourself helps keep everyone safer and healthier.
Greater Efficiency. No more digging through your wallet for cash or waiting for a cashier to give you change. Long queues at the checkout are a thing of the past. Our credit and debit cards speed up this process. Also, no swiping or inserting your card will be required in most cases, so the transaction itself is quicker.
Flexible Payment Options. This card is compatible with any mobile wallet feature, increasing your efficiency even more. Our cards are also compatible with Apple Pay®, Android Pay™, Samsung Pay® and PayPal OneTouch™ on select smartphones, which means you don't even have to pull out your Visa card when paying for purchases at the checkout terminal.
Explore our website to learn more about our contactless cards and their enhanced security features. Do not forget to add our card to your mobile wallet either! Not a member? Become a member today to benefit from all of our services.