8 Tips for Budgeting with Digital Banking
Did you know that digital banking can help you keep your spending and budget in check?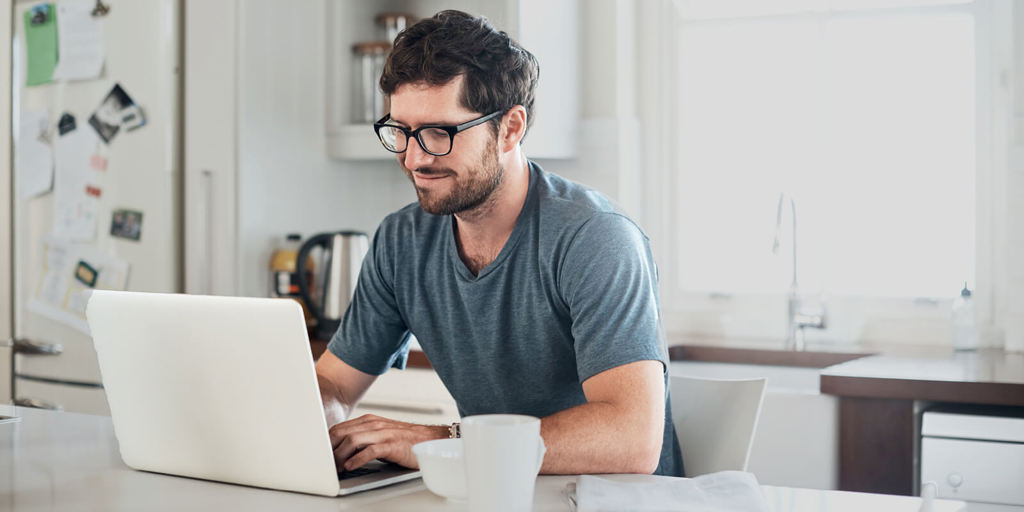 The term "budgeting tool" may bring thoughts of complicated mobile apps, spreadsheets or dense financial resources. However, online budgeting tools do not have to be complicated. No matter your financial goals, our digital banking tools can help you achieve them. The best part? Digital banking is easily accessible wherever you go. Check out these eight tips to help you budget using digital banking. 
Establish your account use.
Decide how you will use your Regular Savings Account and Checking Account. For example, will you use your regular savings account for fixed expenses? Will you use your checking account and debit card for everyday spending? Making these decisions will help you budget better.  
Set up direct deposit for your paycheck.
Work with your employer to directly deposit your paycheck into your checking account. Then, consider setting up an automatic transfer for your fixed expenses and savings goals to help with your online money management. Keep a set amount of money in your checking account for everyday spending and protect yourself from overdrafts. You can also set up free overdraft protection.
Pay for fixed expenses using automatic transfers.
Once you create your budget, you will know your monthly fixed expenses. Use your regular savings account as a hub for your money. Set up automatic transfers to move money from your regular savings account to your checking account when bills are due. This ensures the money is there when you need it.
Pre-schedule your bills.
Ensure your bills are paid in a timely fashion so you can stick to your budget by practicing money management online. Schedule your payments ahead of their due dates with our free online Bill Pay feature offered for all Members 1st Consumer Checking Accounts.
Create a Goal Savings Account.
Many people use their regular savings account as a dedicated account to help them reach their financial goals. We recommend setting up a free Goal Savings Account to help you save for a specific goal, such as an emergency fund. Visualize your target, track your progress and manage it all in our app.
Use mobile deposit.
Do not cash your check and go on a mindless spending spree. Instead, easily deposit your checks 24/7 using our mobile app. It is fast and secure and ensures your check goes directly into an account aligned with your budget plan.
Pay with your Visa® debit card.
Take control of your spending by using your contactless Visa® debit card to pay for everyday expenses. Your transactions will appear in online banking and monthly statements, allowing you to track your spending. Our tap and go technology means secure transactions with greater efficiency. Our Visa® debit card is compatible with any mobile wallet feature.
Set up alert subscriptions.
Mobile and email alerts can tell you when your balance is low or when a deposit or withdrawal is made to your checking or regular savings account. This helps you monitor your spending and potential fraud activity. It also prevents you from overspending, which could help you maintain your budget.
Following these eight tips and utilizing online budget tools can help you control where your money goes instead of asking yourself where it has gone at month's end. Not a member? Join our faM1ly of over half a million members strong and take advantage of our digital banking features. If you have questions, contact us and we'll navigate your financial journey together.