What Does Flood Insurance Cover (and What Is Exempt)?
Flood insurance is separate from homeowners insurance and can protect your home and belongings if you suffer water damage from a flood.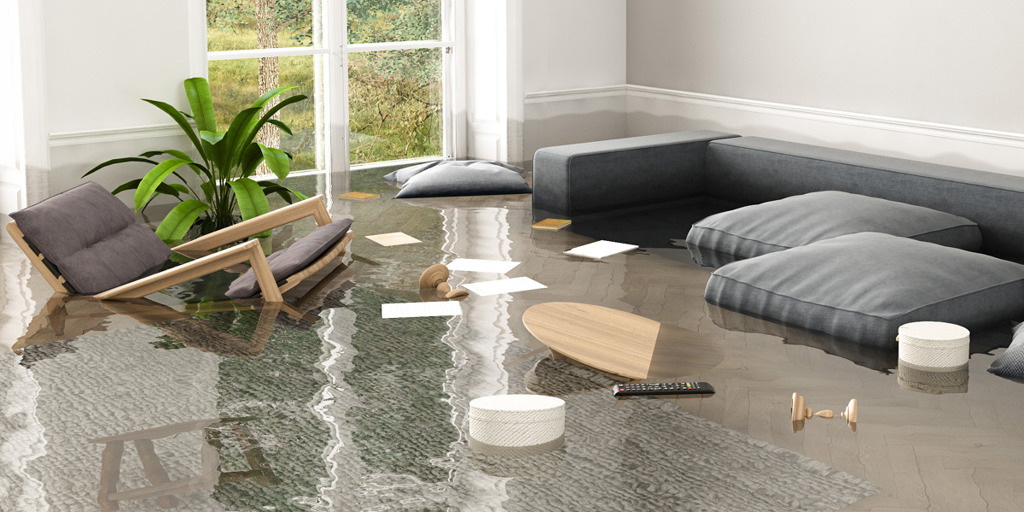 Your homeowners insurance policy covers most catastrophes but does not include losses from water damage related to flooding. To protect yourself, you need flood insurance, which may even be required when you take out a mortgage if your new home sits in a high-risk flood zone. Continue reading to find out how this extra coverage can keep your home and wallet afloat.
What Is Flood Insurance?
Flood insurance is a policy that covers the following:
Property and belongings damaged by or lost to flooding.
Losses caused by waters accompanying a major storm.
Flood insurance may pay out enough to repair or rebuild a home lost to flooding and/or reimburse you for material losses suffered in the flood, such as ruined furniture or jewelry which would not be covered in your homeowners or renters insurance policy.
Why Do People Need Flood Insurance and Why Is It Important?
People living near flood zones or large bodies of water, such as rivers, may be required to purchase flood insurance to secure a mortgage to buy a home. Lenders want their investments to stay safe, so flood protection could be a loan condition.
Of course, no home can be entirely safe from floods, the country's most common natural disaster. Just an inch of water can cause damages of more than $25,000. Floods may happen in low- or medium-risk areas thanks to coastal weather, snow or ice melt and heavy rainfall.
What Does Flood Insurance Cover?
Things covered under a flood insurance policy include:
The structure and foundation of your home
Built-in appliances, such as dishwashers
Furnace and HVAC units
Electrical systems
Plumbing systems
Jewelry or art collectibles up to $2,500 in value
Household fixtures and installed carpeting
Garages
Personal property, such as furniture and electronics
Things homeowners insurance does not cover include:
Damage caused by a backed-up sewer or sump pump
Financial losses by a home-based business when you cannot work from home because of flooding
Mold or mildew damage
Damage caused by termite infestations brought on by flooding
Damage to hot tubs or swimming pools
How Much Flood Insurance Coverage Can You Purchase?
You can purchase flood insurance through the federal National Flood Insurance Program (NFIP) for up to $250,000 for your home's structure, plus coverage of another $100,000 for the belongings inside the home.
Flood insurance offers the protection and peace of mind you desire, no matter where you live. Reach out to our licensed experts to get a quote on flood insurance today.
Insurance products are not federally insured and are not obligations of or guaranteed by Members 1st FCU, Members 1st Insurance Services, or any other affiliated entity.