How to Save for a Down Payment on a House
We all know that a larger down payment will reduce your monthly mortgage. Follow these step-by-step instructions on how to start saving for a house.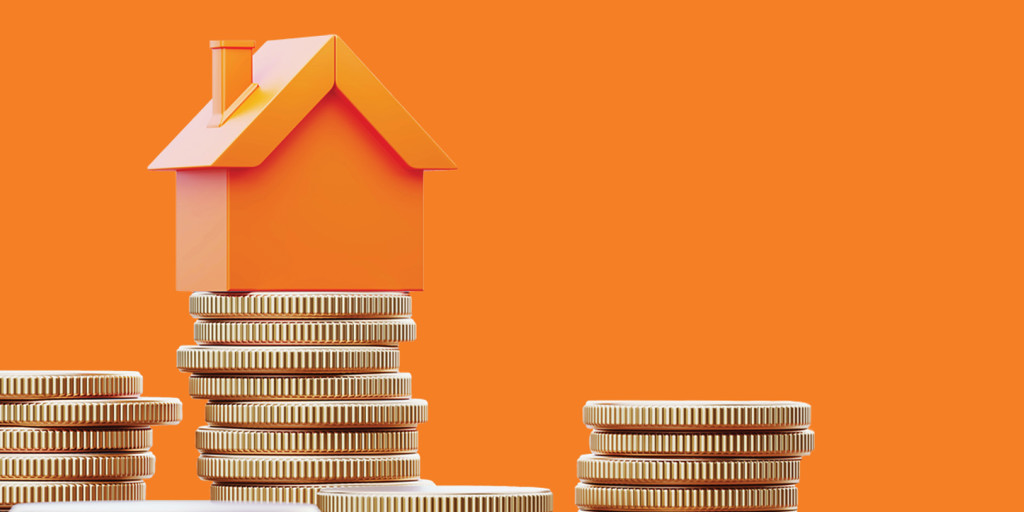 Looking for creative ways to save for a down payment? Whether you're a first-time homebuyer or a homeowner looking for your dream home, you'll need to figure out a few things to determine how much to save for down payment.
Calculate how much you can afford. Before you start cutting everything out of your weekly spending, you'll need to do a numbers check to see what kind of home is in your budget. A mortgage loan calculator is a handy tool for this. Remember that the higher your down payment, the lower your overall loan will be.
Know your mortgage loan options. There are several mortgage loan programs offered to qualified first-time homebuyers that provide affordable financing. Submitting your mortgage prequalification application can help you determine what type of mortgage is right for you.
Purchase Power – 0% down payment
Conventional – 5% down payment
Veterans Affairs (VA) Loan – 0% down payment
Pennsylvania Housing Finance Agency (PHFA) – 3-5% down payment
Federal Housing Association (FHA) – 3.5% down payment
Don't forget about upfront homebuying expenses. In addition to your down payment, you'll also have closing costs, which are generally 5% to 7% of the home's purchase price. Don't forget about moving costs, which can be inexpensive if you DIY or pricey if you hire movers.
After you have figured out how much you can afford, it's time to start saving! Download this fun house savings tracker to help you on your savings journey. 
Tips on How to Save for a Down Payment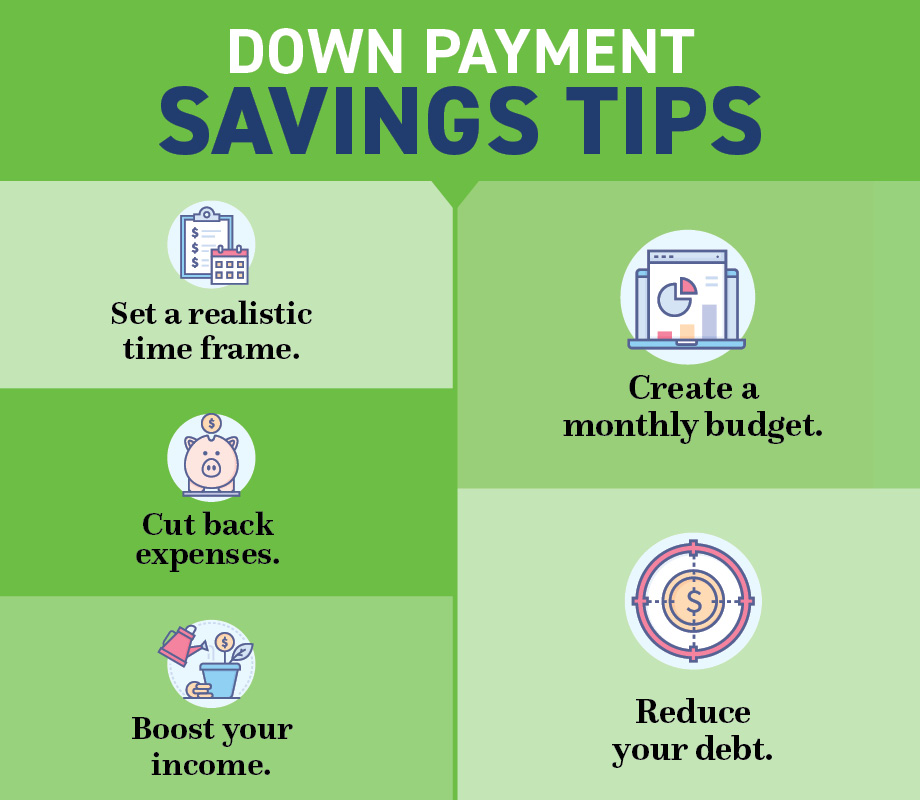 Set a realistic time frame. If you've got the housing bug, patience can be difficult while saving up to buy a home. However, if you give yourself additional time, you won't have to ignore all your luxuries and you'll still be able to save for your financial goals.
Create a monthly budget. It can be an overwhelming task if you've never created a budget before. It's essential to have one to develop a framework for managing your finances. It makes saving easier when you can benchmark how well you're doing. If you already have a budget, way to go! You're ready for the next step.
Cut back expenses. From limiting impulse purchases to cutting back on your TV services, there is always something you can eliminate from your budget. Consider a spending freeze for some time so you don't make any additional purchases. Put the money you would have spent on those items into your savings account instead. Common ways to save money easily include:

Cooking at home more often
Switching cellphone plans
Enjoying a staycation
Canceling unused subscriptions

Boost your income. Right now, it's easier than ever to start a side hustle for something you're passionate about. Create earrings and sell them on Etsy, tutor neighborhood kids in math or start a lawn mowing business. These are all the things you could implement immediately without a high start-up cost.
Reduce your debt. If you have debt on a high-interest rate credit card, you'll want to think about transferring your balance to a lower rate card. Many places (including us) have introductory periods where you won't have to pay interest for a certain amount of time. You could also work one-on-one with a financial professional, like a Members 1st Concierge, to develop a customized plan for debt reduction.
While saving your money, increase your knowledge of homebuying so that you feel prepared to buy a new home. We recommend checking out the resources below. If you still have questions about how to save money for a house, contact our Mortgage team: