As the weather warms up, there are several ways to make your backyard summer-ready that are both inexpensive and easy to accomplish.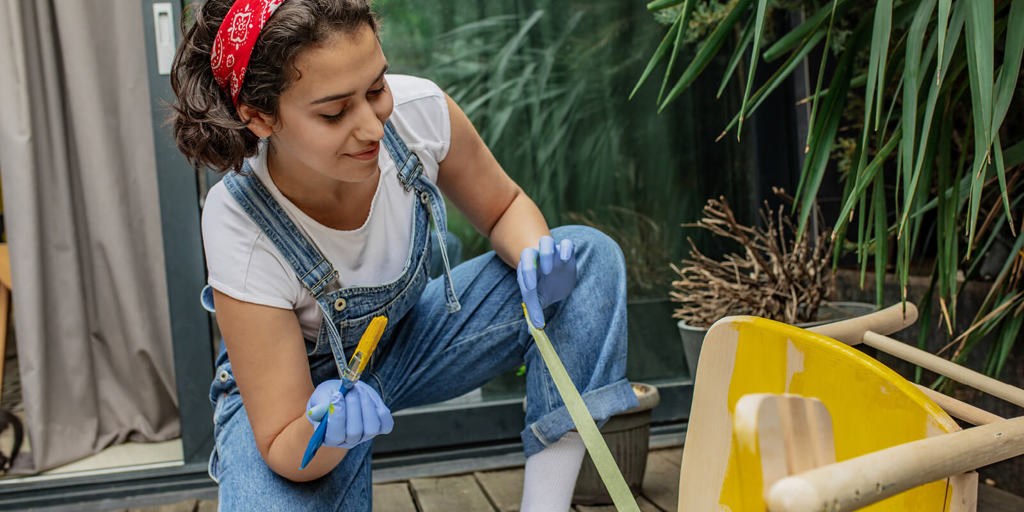 Consider these few affordable upgrades to refresh your outdoor space.
Tidy up.
Sometimes, your backyard may need thorough tidying and cleaning. Pull the weeds that are peeking, add grass seed where it looks thin, and mulch, sweep and wash away any debris.
Update your plants.
Visit your local nursery or garden center to find small plants, which tend to be less expensive than full-grown versions. Plant them in areas where you can enjoy them while you're outside or inside looking through your window.
Create a garden.
Plant a garden if you have space that you're not quite sure what to do with. This will update your backyard and provide food through the summer and fall months. Learn more here if you're interested in starting a vegetable garden on a budget.
Add an outdoor dining space.
Enjoying a meal in your backyard is certainly a summertime favorite. If you currently don't have tables and chairs outside, consider buying some. You can do this inexpensively by searching Facebook Marketplace, Craigslist or other online local buy and sell groups. You can also check in with friends and relatives who might be upgrading their outdoor dining areas and potentially secure a table and chairs for free. If you can wait a few months, big box stores generally have their outdoor dining sets on sale beginning mid-summer.
Make a seating area.
Create a cozy nook under a tree or on your patio with comfortable chairs and a side table. If you're a DIYer, you can refurbish some furniture you pick up at Community Aid or another discount store. Find an outdoor rug for underneath the chairs and arrange a few potted plants on either side. A seating area could quickly become an outdoor oasis for reading, meditating or cloud watching.
Add some lights.
Sometimes we have plants we love and spaces we enjoy but find we need a slight change. Pathway lighting is a great way to spruce up your space. Consider something cost-effective such as solar-powered lights or LED fixtures. There are hundreds of inexpensive options available online and at your local stores.
If you have more significant projects in mind, such as installing a pergola, building a pond with a water feature, or hiring a professional landscape designer, apply for a home equity loan. If you don't have the budget but are still looking to make some upgrades, a home equity loan is a great option. We have low rates and can get your project funded quickly. Call us to see what we have available.