Start a Vegetable Garden on a Budget
From green peppers and potatoes to everything in between, a garden can not only save you money, but it is also relatively inexpensive to start.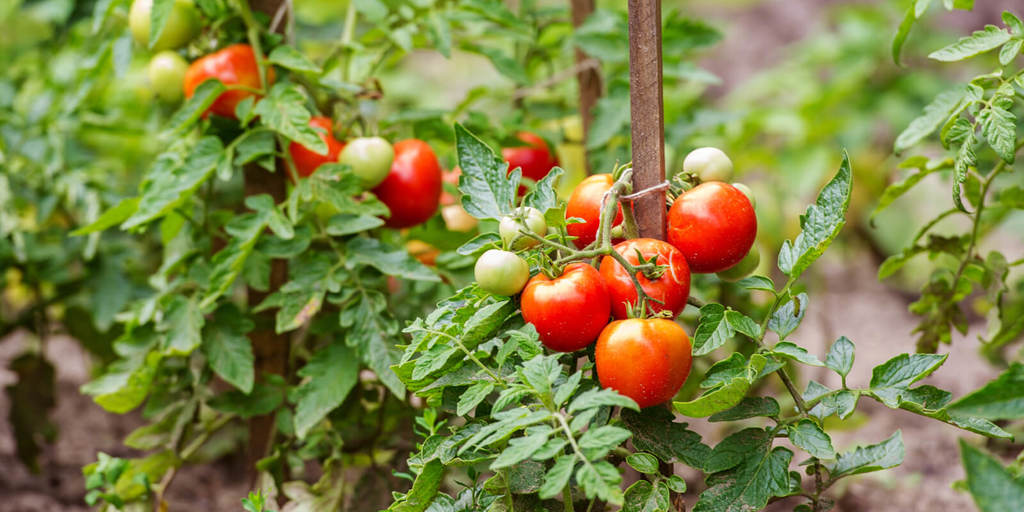 If you are willing to put in the work, growing your own veggies can be a lot more budget friendly than purchasing them at the store. Our simple steps will help you design a gorgeous garden in no time. Plus, you'll reap the benefits of exercise and Vitamin D as well as decrease your grocery expenses.
Plant your favorites. Stick to your favorite fruits or veggies or those that pique your interest. Involve your family or housemates and consider your future meal plans. Do not feel guilty if you only grow tomatoes and a few ears of corn. If you plant what you enjoy, taking care of your garden will become a hobby rather than a chore.
Consider seeds vs. starter plants. Growing from seeds can feel intimidating to first-time gardeners. However, there is a wider variety of seeds than starter plants. If you go organic, those seeds aren't much more expensive than standard seeds.
Follow directions. Whatever you purchase, each package will include instructions for growing your seeds into healthy seedlings. Transplant them to your outdoor garden when they're about three inches tall. Keep in mind this could vary based on what you're growing.
Participate in a seed swap with other gardeners. This is a great way to get rid of your excess seeds and try different plant varieties. If you do not need 20 tomato plants, swap some of your seeds for zucchini or whatever you like! Planting other seeds can help you decide if you want to stock up on those the following growing season.
Create a compost. This can reduce food waste and create rich soil that provides unlimited nutrients for your seedlings. Place vegetable and fruit scraps from your kitchen into an air-tight container. When it's full, move it to an outdoor composting bin. Buying bags of compost can be expensive. DIYing it only costs you the time it takes to move it outside.
Start with items you already have on hand. It's handy to have gardening tools but create a DIY gardening set if you can't afford anything extra. Your shovel can be an oversized spoon, shears can be a pair of scissors and starter pots can be a casserole dish. Feel free to upgrade or stick with your household items when your harvest starts coming in.
Water and watch them grow. Watching your seeds become adult plants can be a rewarding experience. Take a few minutes every day while you're watering your plants to appreciate what you built.
Ask us about our home equity loan. Do you have a larger outdoor project in mind that you'd love to complete before summer? Talk to us about a Home Equity Loan. We offer low-interest rates and flexible terms that could help you bring your outdoor projects to life.