Pros & Cons of Leasing Vs Buying A Car
The two most common options when car shopping include leasing and buying. Both options can be tricky to navigate, especially when the monthly breakdown costs look similar.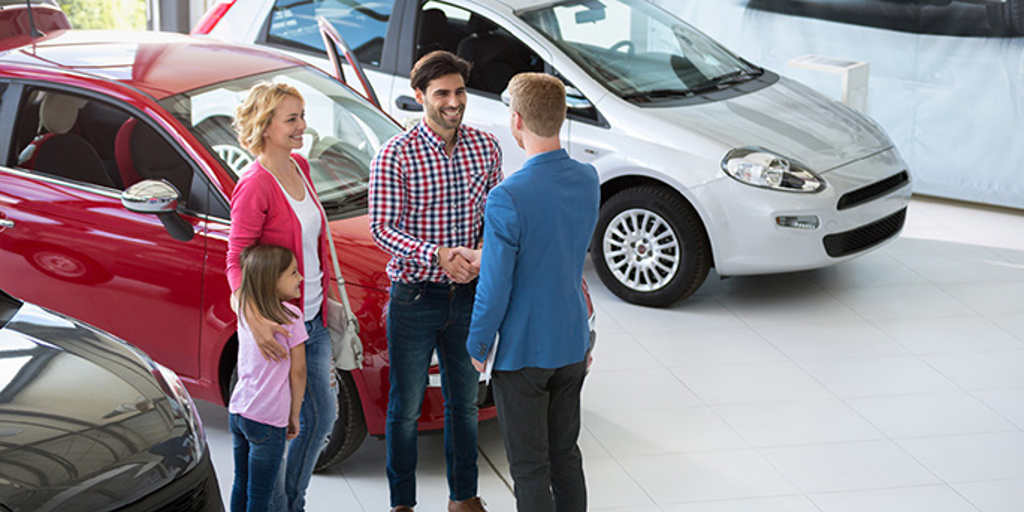 Are you wondering, "should I lease or finance a car?" If you're in the market for a car, be sure to review all your options before deciding on whether to commit to a short- or long-term investment.
Leasing a Car
Leasing, a relatively short-term investment, is essentially renting a vehicle for a set period.
Pros of Leasing
Your payment term could be shorter.
Usually, you're not required to put down a large sum of money at the beginning of your term. Instead, you'll only pay for the time you use the car—not the car's full selling price.
You could get a better car for your money.
Due to the shorter term of payment, you may be able to get a better car for the money you're paying. You can even upgrade your car more often, as 2-year and 4-year terms are often available. If driving a newer car is your priority, leasing could work for you.
The dealer often covers maintenance and repairs.
Depending on the contract, the dealer is often responsible for funding your vehicle's maintenance and repairs. This allows more leniency for unexpected costs that come with vehicle use.
Cons of Leasing
There is no way to make a profit from the car.
At the end of the "borrowing" term, you do not come away with tangible assets—which means you can't sell the car to make a profit or get your money back.
Watch out for potential hidden fees.
This could be a deterrent when asking yourself, "is leasing better than financing?" Be wary of the hidden fees that come with leasing, like extra mileage charges if you go over the agreed-upon limit. These can add up and affect the monthly price of your lease.
You may have mileage and personalization restrictions.
At the end of your lease term, you are expected to bring the car back in the same condition it was when you entered into the lease. This leaves little to no leniency with regular upgrades or changes to the vehicle, including personalization such as tinting or paint change.
Buying or Financing a Car
Purchasing a car is generally a long-term investment which ends in full ownership of the vehicle.
Pros of Buying
You have no mileage or personalization restrictions.
Financing allows you a little more freedom with your vehicle. You can make any modifications you'd like. There are also no mileage restrictions, enabling you to get more out of your investment.
Once paid off, you can often resell your car.
In the same token, you are also working to own the car. You can have full custody of the vehicle when your payments end, allowing you to sell and get your money back.
There are no extra fees for wear and tear.
This is your car, so while monetarily responsible for its upkeep, you won't get nickel and dimed for every dent or scuff mark from the dealership.
Cons of Buying
Your payment term is longer.
The financing process is much longer term, requiring more commitment than a lease. You must put more money in up front, but it may still be beneficial if that's within your budget.
The value of the car can depreciate over time.
Time, wear and tear can cause your car's value to decrease when you own it. This will leave you with less money than you started with if you sell it. With the car industry constantly creating new features for cars, this commitment may keep you from getting the latest and greatest vehicles.
You are responsible for all maintenance.
The car is your full responsibility. Maintenance, repairs and unexpected fixes are up to you to cover financially. While you can shop for your car maintenance company, fixing your car over time could be costly.
Should you Lease or Buy a Car?
There is no "no one – size –fits – all" to this equation. So, if you're wondering "is it cheaper to lease or buy a car?", there are costs associated with both options.
Read up on tips for buying a car and mistakes you can avoid during the car buying process. After reviewing all your options extensively and making your final decision, ensure you're getting the best deal possible. Auto loans can alleviate some financial burdens, and dealership partners directly through Members 1st can help navigate that process.