3 Ways to De-Stress and Enjoy Vacation
Sand, sun and relaxation? Count us in! There is no room for stress or frustration on your trip.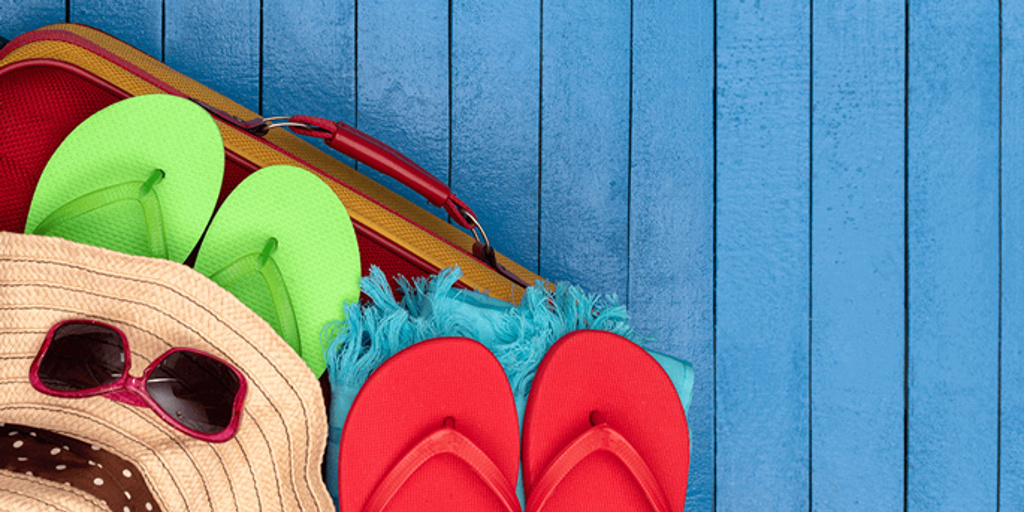 After all, aren't vacations about vacating your life and leaving stress at home? As you plan for your vacation, check out our helpful suggestions to help you make the most of your downtime and put your worries out to sea.
Set Up Travel Notices. Tell us where you are going and which debit and credit card(s) you plan to take on your trip. This will help minimize the chances of your card being blocked or flagged for unusual activity, preventing any service interruptions during your trip.
Set Up Card Controls. These are easy to set up, and help you manage all your debit and credit cards using our digital banking tools. If you think you left your card on the beach, you can simply turn off your card until you locate it. If you would like to be alerted each time you make a purchase with your card, whether it's at the grocery store, or the seafood dinner you've been dreaming of, you can set up an alert for that as well.
Use our Visa Signature® Card. While you relax, earn cash back with every purchase you make on vacation, from pizza on the boardwalk to that souvenir T-shirt. Remember, there are no foreign transaction fees and this card offers. many enhanced benefits, including no annual fee and your choice of cash back or points rewards.* Achieve the ultimate piece of mind, don't forget, all our cards are compatible with your mobile wallet!
For more details on travel notices, card controls or our Visa Signature Card, explore our website or chat with one of our associates. We hope you enjoy your vacation and consider these de-stressing tips as you hit the road towards your next destination.