6 First Apartment Expenses You Need in Your Budget
Entering the real world, and starting your first job, may lead you to rent your first apartment. While living on your own has its perks, it also comes with many financial responsibilities. The best advice we can give you is to plan and budget for your expenses. Here are 6 items associated with renting that you should be budgeting for when you make your move.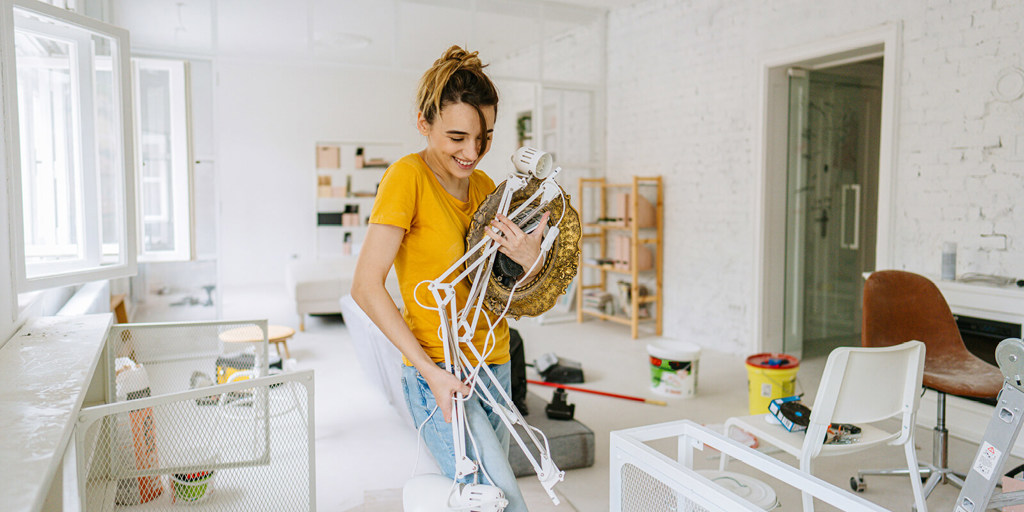 Rent
Aim to spend 30% or less of your monthly income on rent. That percentage may be adjusted depending on your location. Rent contracts are monthly or yearly. If you choose the yearly option, your rent amount should stay consistent from month to month. However, a monthly contract could include rent increases, so be sure to read the fine print. You should be prepared for your rent to likely increase each year you renew your contract—also, budget for a security deposit, which will be paid at your lease signing.
Renters' Insurance
Protect against damage to your belongings when unexpected events occur by taking out renters' insurance. As part of your lease agreement, it's common for landlords to require this insurance. While it's relatively inexpensive, it can save you thousands of dollars should a fire or theft occur. Get a few quotes and compare insurance costs to ensure your customized insurance policy fits your lifestyle and budget. If you own a vehicle, bundling your auto and renters' insurance may cut costs even more.
Common Utilities
As a renter, you may be responsible for paying for monthly utilities like electricity, heat, water and garbage. Landlords often pay for some utility costs but not all. Make sure to pay your utility bills on time because utility companies can turn off your utilities if money is owed. Consider setting up automatic bill payments, but always ensure you have money in your account to cover the costs. Also, monitor your utility usage and consider cutting back where you can.
Technology
Cell phone, internet, cable and streaming services are all bills that you may be responsible for paying. Many providers offer internet and cable installation discounts for new renters and package choices or bundles, so be sure to shop around for a good deal that works for you. Also, consider your needs and wants. Do you need cable and five streaming services, or could you be happy with fewer options? These costs may seem small but eliminating services will save you money in your monthly budget.
Furniture and Household Items
Most apartments are unfurnished and are much bigger than a dorm room. Before going on a shopping spree for chairs or cookware, take stock of what you have and make a list of essential items you need. These costs can add up quickly, so look for discounts and freebies when possible and consider adding some essential items over time. Ask friends or family members for extra items they may be willing to spare and recruit them to help you move. This will save you money on moving costs.
Groceries and Transportation
Living alone, you must feed yourself, and food costs money. Factor in monthly food costs and think about how frequently you will go out for food versus buy groceries. Again, as with your furniture and household items, determine your essentials and look for food deals. Will you have a vehicle or use public transportation, and will you have parking fees? Vehicles necessitate gas and car insurance. Compare your options and see which transpiration is economical and makes sense for you.
Are you looking to cut costs even more? Consider sharing your space with a roommate. Often, a two-bedroom apartment where you split costs with a buddy is more cost-efficient than living alone. No matter what you choose, work smarter, not harder, and plan out your expected budget before moving in. That way, you will not be shocked by your costs as a new renter.
Our credit cards make it easier to spend responsibly—not harder. That means contactless technology, low interest rates, big rewards, no hidden fees and so much more. We offer four great cards to choose from.
We offer personalized tools to help you save for life's milestones and hit your savings goals sooner. Explore our website to learn more about the savings options we offer. Whether you are budgeting from your new apartment couch or shopping for your new household items, we have you covered with our online banking and mobile app.