5 Tips for Creating a Wedding Budget
When it comes to building a wedding budget, knowing where to start can be challenging.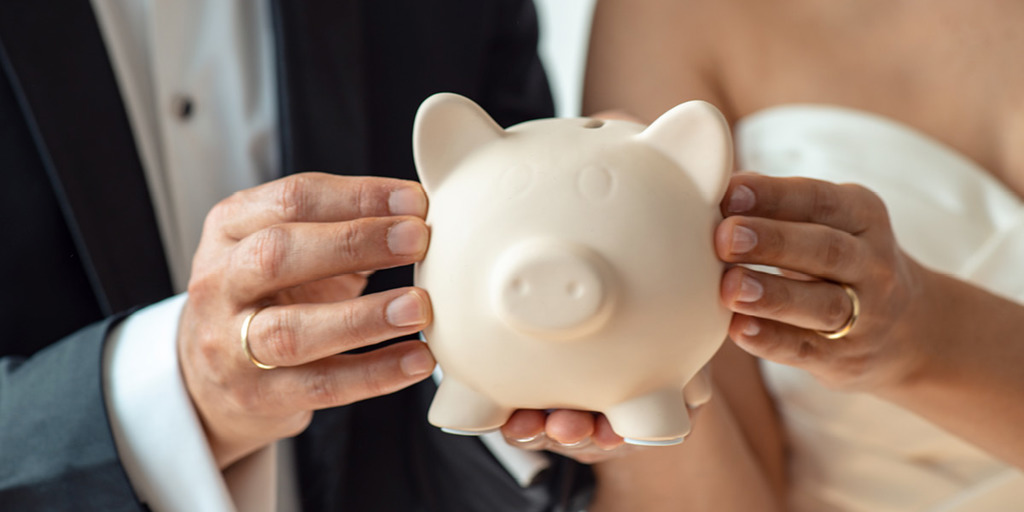 According to theknot.com, the average wedding cost in 2021 was $28,000. While that number can be daunting, reading up on "all things I do" can help get you into wedding budget mode. We're here to help you plan wisely with our 5 tips on how to create a wedding budget.
Tips to Master Your Wedding Budget
Calculate your wedding funds. This step is key before you start creating a wedding budget. This may include personal savings, family contributions and other funding sources. From there, you can determine if a personal loan can help you meet your budget requirements.
Identify your needs vs. wants. This is the first formal step for how to start a wedding budget. Identifying too many "needs" can take a chunk of your budget. Consider researching to get a glimpse of other people's wedding budget dos and don'ts. Next, make decisions on non-negotiable items and things you could skip.
Categorize your list. Examples of categories include ceremony, attire, food, flowers, photography, videography and guests. Your spending total can add up quickly, so preparing your expenses early is critical.
Choose your save, spend and splurge sections. These will be within the categories you just established. Here are some tips to use as you create these sections.

Leave out the expensive outfit change for the reception and save potentially hundreds of dollars while still getting beautiful pictures in your wedding dress.
A spend section could be within your "guests" category. Consider skipping wedding favors, which are often left behind or not picked up by guests. Instead, write personal thank you notes later to express your gratitude.
Choose where to splurge wisely. For example, splurging on a photographer who will understand your desires, capture beautiful memories and go above and beyond your expectations is something you likely will never regret.

Fill in your wedding budget planner sheet. All the preparation you've done with these last four steps will help alleviate the stress of deciding what's most important to you from a budget standpoint. Break down your list of categories and include columns such as expense, the budget amount, actual cost, deposit amount and balance due. Download our budget planner to help you plan for your big day.
Preparation can help you plan your day, your way, on a budget. Ensure you're equipped financially with an automatic savings plan, budget breakdown sheet and a separate wedding fund to make the most out of your big day. Questions on how to budget for a wedding? Feel free to contact our team!