Eating Healthy on a Budget
Eating a nutritious and balanced diet can sound expensive when you are cash-strapped. However, shopping strategically can help you stick to your budget and eat well.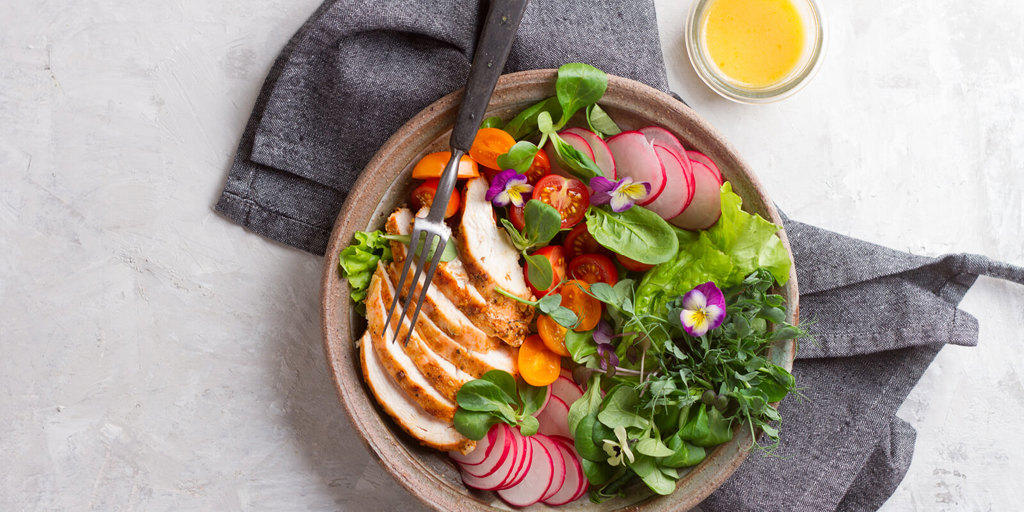 A healthy diet is essential to physical, emotional and mental wellbeing. Meal planning and grocery shopping on a budget can help you save money, but are you curious how to eat better on a budget? Whether cooking for your family or yourself, following these six tips can help you eat well and stretch your dollars.
Plant a garden.
If you are willing to put in the work, growing your veggies can be more budget-friendly than purchasing them at the store. Creating backyard compost can reduce food waste and enrich soil.
Read food labels.
Be wary of packaging that claims food contains "real" ingredients or "whole grains." Many foods include refined sugar, additives and high amounts of salt, which can be hazardous to your health. Educate yourself by reading the U.S. Food and Drug Administration's updated guide to understanding and using a nutrition facts label.
Purchase whole foods.
These are minimal or non-processed foods, which means there are no added ingredients. Examples include fruits, vegetables, whole grains, fish and eggs. Bulk shopping for produce and grains can save money. Whole produce generally lasts longer when kept in the refrigerator.
Avoid prepacked food.
The convenience may be tempting, but items like pre-cut fruit, "helper meals," and shredded cheese are expensive and can contain unhealthy ingredients. Instead, grab the ingredients and prepare your food. For example, a block of cheese or head of lettuce may stay fresher longer and costs less if you grate it or chop it.
Mix up protein sources.
Add whole grains, beans or lentils to your meal or use them to create a meatless dish that keeps you full longer. Less expensive cuts of meat, such as chicken thighs, bone-in red meat, and canned fish or meat are also budget-friendly protein options.
Buy seasonal produce.
Usually, fresh seasonal produce is fresher, more abundant and costs less. Freeze produce and herbs for easy use in the future. Compare grocery store prices with picking your produce at a local farm or shopping at a farmer's market. Less travel and no shipping costs could mean buying local produce is cheaper.
For groceries and any other purchases, we offer a Visa Platinum® Rewards card with 2% cash back on gas and groceries and 1% cashback on all other purchases. Not a member? Join our Members 1st faM1ly of over half a million members strong to enjoy credit card rewards, personalized services and more!
While these tips may help guide you on how to eat cheap and healthy, consult your doctor for health advice before making any serious dietary changes.