Who doesn't love the great outdoors? Camping is one of the best summer activities out there—and it's even better when you can do it on a budget.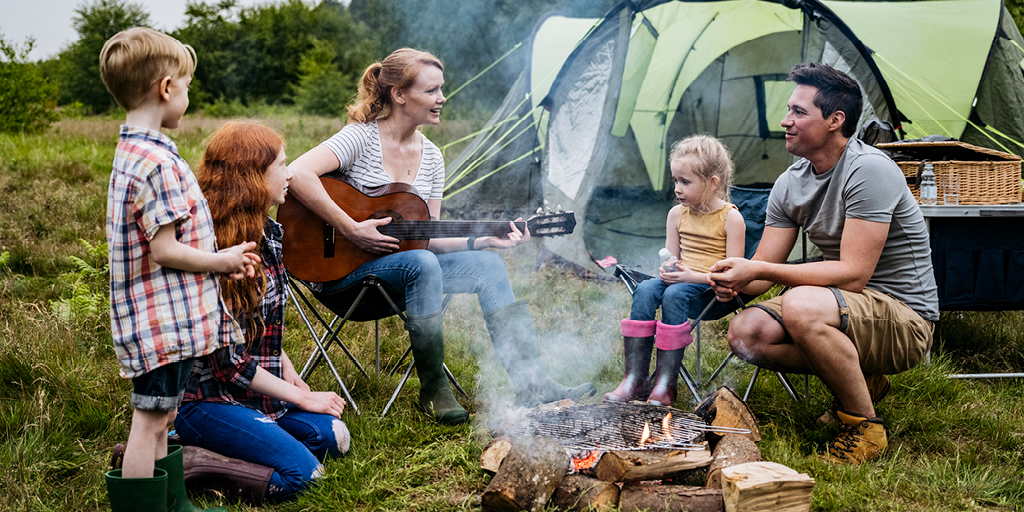 Money-Saving Tips for Camping
So, how much does camping cost? It can be rather expensive if you're glamping or very little if you're planning a more rugged vacation. If you're looking for the cheapest way to go camping, we've got you covered. Here are some tips on how to camp on a budget.
Research locations. This tip may seem obvious, but it's an important one! There are campgrounds everywhere, so always compare prices before you book. If you're looking to go to a particular area, look around that location to find the best cost to value ratio. If you're on a tight budget, go with the absolute lowest price you find.
Borrow equipment. You do not have to go out and buy everything new for your trip. Borrow some of the things you'll need from your family and friends. If you still have much-needed items on your list, check out local resale shops or discount stores. Also, see if you can rent some of the things you need.
Bring your own food. This is likely the most significant expense next to lodging. Plan to cook all your meals at the campsite. Eating out can cost anywhere from $10-$20/per person, not including drinks or your 20% tip. If you prepare your meals, the cost is much lower. Plus, if you're eating healthy on a budget, preparing your food will also ensure you can stick to your meal plan and stay on track.
Use real dishes. Instead of using disposables, bring your dishes from home. Wash them after every meal and reuse them throughout your trip. You'll save money as well as reduce waste.
Free activities. If you're the type of camper who always wants to be engaged, plan some free things to do before you go on your trip. Take a deck of cards, bring some books, find cool hiking trails or plan other activities that won't eat into your budget.
Consider travel distance. If you like a good road trip, there are lots of ways to save money on your adventure. If your budget is limited, plan to stay close to home. There are excellent camping sites all around Pennsylvania, so you're sure to find one that's a short distance away.
Take a friend. This is one of the best (and most fun) ways to lower costs. Invite a friend or two to share the expenses—and the experience!
Our final suggestion is to get a cash back credit card for anything you will have to purchase for your trip. With 1-2% back, a credit card can help you save while you spend.