5 Mistakes to Avoid When Paying Off Debt
Facing your debt and the journey to becoming debt-free is challenging and rewarding. Before you begin, it's essential to know how and why you got into debt. Without that understanding, you will likely go into debt again in the future.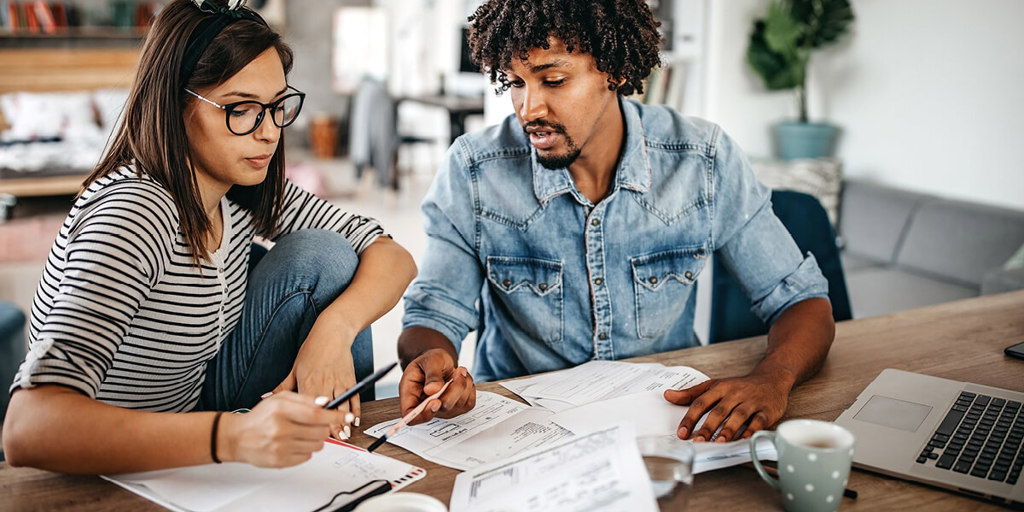 Along the way, you will probably hit some bumps in the road and make mistakes, but we are here to help prepare you. Here are five common mistakes people make when repaying their debt and solutions to help you avoid them.
Mistake #1: Going It Alone, Without a Strategy
Debt insecurities are common and cause people to shy away from asking for help with getting out of debt. Additionally, lacking a clear plan and strategy for debt repayment could increase the amount of time it will take to pay your debt and the money you spend in the long term.
Solution: MyConcierge™
As a member, you have access to a free, personal concierge—your go-to financial expert. Your concierge will work with you one on one to help you plan, manage and execute your debt repayment strategy and even come up with a realistic budget. Best of all, they're here whenever you need them, in the Members 1st mobile app and online banking.
Mistake #2: Procrastinating on Your Emergency Fund
Car problems, medical bills, and vet visits can occur when we least expect it. These expenses may not warrant a personal loan but could eat up most of your monthly paycheck. If you are Laser-focused on debt repayment and have no emergency fund, these expenses could increase your debt even more.
Solution: Build a Small Emergency Fund
Work with your trusted advisor or concierge to establish a realistic amount to deposit into an emergency fund. A tax refund or work bonus could be a good foundation for your emergency fund, and even adding $25 a week to your fund could lead to over $1,000 in savings over a year.
Mistake #3: Not Looking into Balance Transfer Options
Opening a credit card when you make a big purchase could save you money at the moment. However, those cards usually have high interest rates, which have you pay above and beyond your actual balance.
Solution: Visa Balance Transfer
Transfer your high-balance credit cards to one credit card could save you money and time. Members 1st offers a Visa Balance Transfer with a 0% annual percentage rate (APR)* for up to twelve billing cycles. This temporary introductory rate allows you to strategically pay off your debt in a shorter amount of time while not acquiring interest.
Mistake #4: Avoiding Debt Consolidation Opportunities
Are you juggling various types of debt and facing large bills to pay for unexpected expenses? This debt and impending debt can cause you to feel overwhelmed. The monthly bills are piling up, and it's easy to miss the bill due dates because you have so many to pay.
Solution: Personal Loan
Consider combining your debt into a single personal loan, which gives you a longer payoff time, and no collateral is needed. Members 1st offers the option to lock in your rate with a personal loan and create a fixed monthly payment plan to keep you on track.
Mistake #5: Continuing with Your Current Spending Habits
As the saying says, old habits die hard. If you are serious about getting out of debt, you will need to step out of your comfort zone and make changes to your everyday spending habits. While these costs may seem minimal and insignificant, they will add up over time and derail your date repayment plan.
Solution: Start Small
We mentioned before; those minimal costs add up over time. Thus, think of how much you could save over time if you change your small spending habits. For example, consider altering your morning routine by brewing your coffee, eating breakfast at home, and packing your lunch for work. Also, avoid mindless shopping. Instead, shop with a purpose by making a list of items you actually need and only purchase those items.
Whenever you decide to conquer your debt, our Members 1st team is here to support you every step of the way. We even offer a free bill pay service on our mobile app and online banking, 24 hours a day, seven days a week. Prescheduling your monthly bills will help ensure your bills are paid in a timely fashion. Ready to get started? Contact your concierge today, or if you are not a member, consider joining our faM1ly of nearly half a million members strong.