What Is an Adjustable-Rate Mortgage (ARM) & How Does It Work?
Buying a home is a significant financial milestone, and choosing the right mortgage for you and your goals is essential.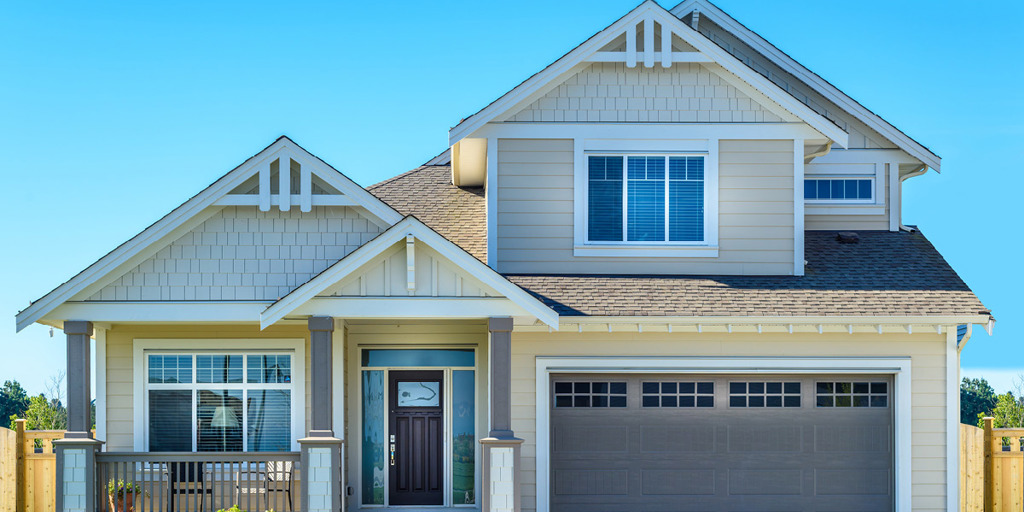 You've been saving up, and now you're searching for your dream home! But before you sign on the dotted line and start spending your hard-earned savings, you will need to choose a mortgage option. An Adjustable-Rate Mortgage (ARM), where the interest rate changes during the life of the loan, may be worth considering. We sat with our Real Estate Sales Manager, Ed, to review five common questions about ARMs and how they work. Check out the answers to these questions below.
What is an adjustable-rate mortgage?

This home loan usually starts with a fixed-rate period of 5-10 years (depending on the loan terms), where the interest rate is often lower than a fixed-rate mortgage and will not change. After that period ends, the adjustment period begins, where the interest rate can increase or decrease depending on the loan terms.

What is an example of an ARM?

Say you have a 3-year ARM or 3/6, the loan is amortized over 30 years. You would have a fixed rate for the first 3 years of the loan, and then your rate could fluctuate every six months thereafter. There would be set caps on those changes (each ARM program is different) at the initial change, each change, and a lifetime cap. On the 3/6 it is +/-2% at the first change, +/-1% each change thereafter with a lifetime cap of 5% over the original note rate.

What are the benefits of an ARM?

If you want to begin your mortgage journey with the lowest mortgage rate, an ARM may be a good option. In addition, they offer lower initial payments, which could allow you to build your savings. It's possible that the adjusted rate could be lower, resulting in more savings for the homeowner.

What type of borrower is an ARM best suited for?

All types of borrowers can benefit from an ARM, but they are best suited for someone who moves frequently or plans to purchase a starter home that they plan to sell before the fixed-rate period ends.

Does Members 1st offer different types of ARM Loans?

Yes, Members 1st offers various ARM loans, including 3/6, 5/6, 7/6, 10/6 and 15/6. These ARMs offer a fixed rate for the first number of years and then adjust every six months after that, depending on the loan terms.
Owning your own home is all about peace of mind—and having the right mortgage plays a considerable role. Still wondering "what is an ARM mortgage?" Our mortgage team will work with you to understand your situation and review adjustable-rate mortgage pros and cons to help match you with a loan in your comfort zone. Use our mortgage calculator to determine how much you can afford and submit your application to get pre-qualified for a mortgage.