Budgeting Tips for New College Grads
Congratulations! After years of studying, exams and working hard, you've finally made it to graduation.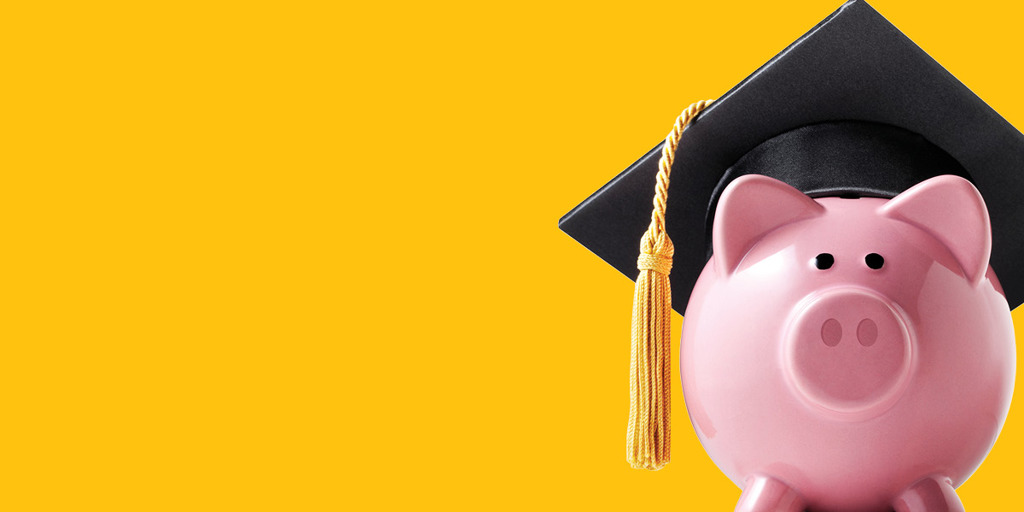 This accomplishment signifies your transition into a career of your choice and the rest of your adult life.
Post-grad finances are a major responsibility and money will likely play a significant role in your plans going forward. Whether you want to travel, get another degree, start a business, land a job, buy a house, get married, pay off student debt, buy a car or achieve another financial goal, you'll need money to do it. Few schools teach finance tips for college grads, which means you may have questions.
If you've just graduated, you might need some college graduate financial tips. Fortunately, the best tip is simple—budget. Creating a solid financial plan lets you make the most of today and prepare for the future.
10 Budget Tips for New College Graduates
The best tips for budgeting after college include these pieces of advice, which set you up for success from the moment you receive your diploma:
Create a Loan Payment Plan

Whether you have federal or private student loans, you will need a plan to repay them. If you used credit cards to pay for books and other education expenses, focus on repaying this high-interest debt first.

Start Planning for Retirement Early

Believe it or not, your first job is the ideal time to start thinking about your last day of work. If you start saving for retirement early, you'll be able to save more while contributing less compared to those who start retirement planning later. That's the power of compound interest. Retirement accounts can also give you some tax benefits. Set up a retirement savings account and take advantage of any match your employer offers.

Build Your Credit

Your credit score tells lenders and other financial entities how credit-worthy you are based on your financial history and open accounts. The higher the number, the more likely you are to land a good rate on a loan or credit card or have apartment applications accepted. Besides your diploma, your credit score can be one of your most important assets, and you can improve your credit rating by paying your bills on time and paying down debt, such as credit card balances.

If you don't have utility bills, credit cards or other ways to establish credit, you can create a solid credit history by signing up for a low-limit credit card and paying it off in full every month.

Seek Out Financial Advice for New Graduates

Most schools don't teach their students about personal finances, so you'll need to learn how to manage your money on your own. Read books by trusted financial professionals and check out the many free resources we offer at Members 1st. We have everything from free calculators to financial how-to guides.

Decide Where You'll Live

After graduation, you may want to rent an apartment, buy a house or relocate to accept the job offer that launches your career. Either way, the process will require a security deposit, down payment and money for a move. Set aside money for initial expenses and look for a home that does not take up more than a third of your monthly income.

Set Up an Emergency Fund

Putting three to six months of monthly expenses into a savings account gives you peace of mind and can protect you if you have a sudden medical issue, car breakdown, unexpected bill or other emergency. It may take a while to save up a few months of expenses, but it's important to begin as soon as possible. Creating an emergency fund can keep you from going into debt and putting emergencies on credit cards.

Protect Yourself

Savings are great, but they may not cover all of life's emergencies. Look into insurance policies, especially if your employer offers group insurance or benefits at a reasonable price. At minimum, you will need renter or homeowner's insurance, health insurance and disability insurance. You may need other coverage, too, depending on your needs. In addition, you may want to create a will and appoint someone to have power of attorney to protect yourself and your loved ones.

Learn to Budget

Creating a monthly plan for income, your expenses and where your money will go helps you track spending, meet all your obligations and even put some money aside. A budget for a new graduate doesn't have to be complicated or strict.

Start by writing down how much money you have coming in from your sources of income. List all your financial obligations, your savings for the month and everything you need and want to buy, such as groceries and entertainment. This estimate can help you see where you may need to cut back to make sure you can afford everything month after month.

Get Balanced

If you struggle to budget because you're unsure how much to spend where, aim for a 50/20/30 ratio. Spend 50% of your income on things you have to pay, like student loans, bills and rent. Use 20% for savings and retirement. The final 30% is yours to spend on travel, fun and something special like new electronics or the holidays.

Keep Track of Your Money

Develop good money habits, such as checking your accounts to make sure you recognize all transactions and keep track of your goals. Our Members 1st mobile app makes this step easy by letting you check your accounts from anywhere. In addition to tracking your accounts, check your credit report annually. This habit helps you identify suspicious activity. If there is, report it to the police and three credit bureaus.
Start Your Post-Grad Financial Journey with Members 1st
If you're taking the big step into the post-graduation world, you need a good financial institution where you can open an account to protect your income, pay bills, stash savings and monitor your financial health. A credit union like Members 1st can be a great choice. Our members enjoy full-service financial solutions—from mortgages to checking accounts, with competitive fees and personalized service.
If you want the convenience of secure mobile banking that gives you real control over your finances at a credit union that knows you by name, you'll love Members 1st. Sign up for our savings accounts or become a member and open an account today.