Your Ultimate Spring Cleaning Checklist
Deep-clean everything in your home using our thorough, room-by-room guide.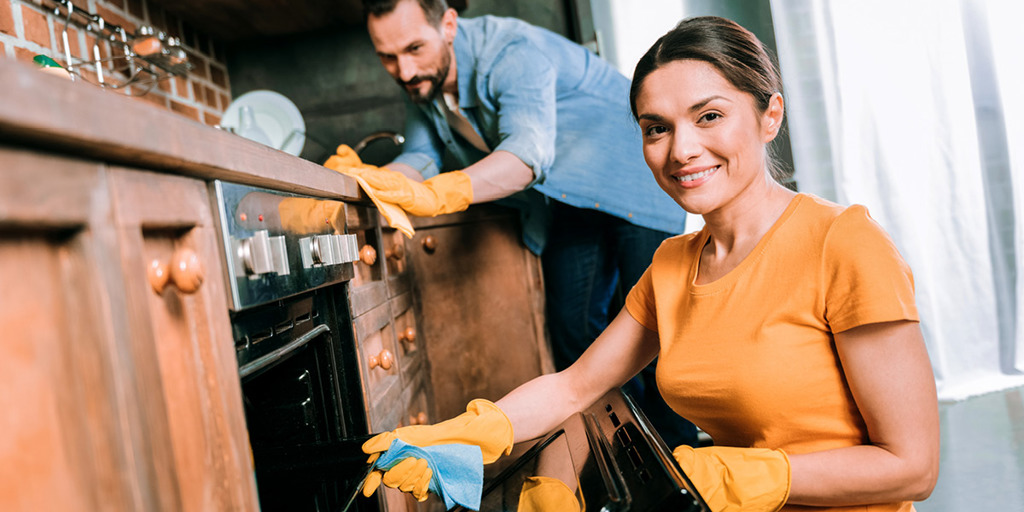 Spring has sprung, so it's time to get deep cleaning done! While you clean and organize your house regularly, spring cleaning goes beyond everyday tasks and focuses on the big jobs you only do once a year. Use this room-by-room guide to make the inside of your house sparkle—and free you up to tackle your outdoor spring projects.
Every Room
Do these tasks in every room:
Clean baseboards and windowsills.
Remove marks or stains on walls with a Mr. Clean Magic Eraser.
Wash windows using old newspapers and Windex.
Launder or wipe down window treatments.
Dust or vacuum lamp shades and light fixtures.
Bathroom
In the bathroom:
Throw out old shampoos, conditioners, makeup and soaps.
Launder the shower curtain, rugs and towels in the washing machine.
Wash or replace bathmats.
Clean shower grout.
Kitchen
In your kitchen:
Get rid of expired food and spices in your pantry and cupboards.
Clean the oven.
Dust refrigerator coils.
Wipe down the inside of the refrigerator and replace or add a box of baking soda to keep it smelling fresh.
Living Room
In the living room:
Dust and vacuum everything.
Toss old or broken knickknacks.
Launder decorative pillowcases.
Treat all furniture with a hair removal tool if you have pets.
Home Office
In your home office:
Disinfect your computer or laptop keyboard.
Dust your desk and bookcases.
File any paperwork.
Bedrooms
In your bedrooms:
Garage
In your garage:
Clean up any spills on the floor.
Make spring and summer items easily accessible.
Properly dispose of used oil, paint and other old supplies.
Store out-of-season sporting equipment.
Finally, before wrapping up, change the batteries in your smoke alarms and carbon monoxide detectors in every room. Making this an annual habit will protect you and your family. Remember to buy your new batteries and other cleaning supplies using our VISA cards, which offer great rewards.
Download our free Spring Cleaning Checklist to keep you on track. 
Now that your home is tidy, would you like to try a bigger project? Tap into your equity! Apply for our home equity loan or line of credit to begin by creating your dream home.